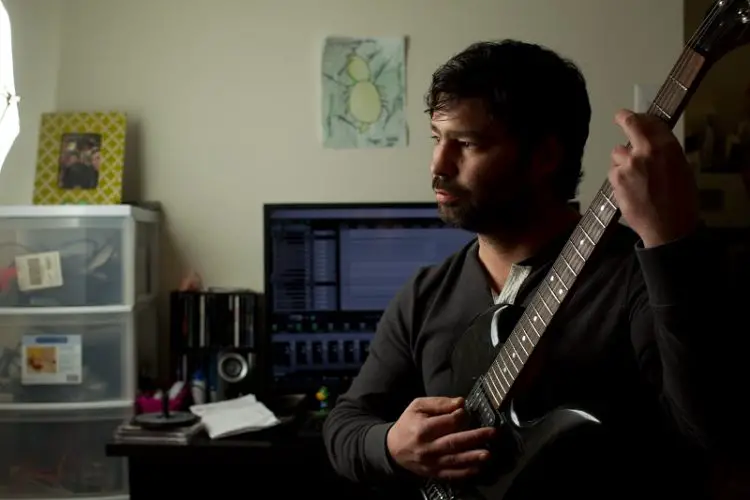 Rick Massie has announced the release date for his debut album, Eclipse. Eclipse will be released digitally, and on CD on May 31, 2020.
The album is a mix of influences and genres; exploring the intricacies of progressive metal, black metal, death metal, electronic, rock, and symphonic music. Inspired by the Yukon seasons, which bring forth both the midnight sun in Summer and long days of darkness in Winter, the album explores journeys through the dark, but with a light always peering over the peaks of the mountaintops.
The album has 8 tracks, including one intro piece and 7 full-length songs ranging from 5 minutes to 19 minutes in length. The album clocks in at nearly 72 minutes, with each song flowing smoothly into the next. 
"There is hope, that amidst the dark, you can find your own glimpses of light – sometimes suddenly – in the most unexpected of places."
The album is available for pre-order as of February 25, 2020.
The album will also be accompanied by an App and a Digital Booklet. 
Massie comments: "I miss the days of opening a cassette or CD and being greeted with a booklet filled with info about the artist and the stories about their musical creations. Like many today, I purchase more digital music than physical copies. And I want to bring back some of that experience to digital buyers. I'll never be able to recreate the smell of that newly opened CD, but I'll definitely find a way to make this album experience close to the experience of getting a physical product, but in a digital way."
"Time After Time," the first album single, is a journey through many tempos, moods, and genres, and is now available on all major streaming and sale platforms.