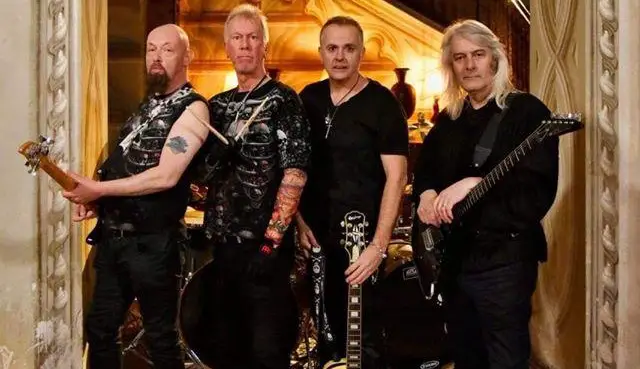 After the release of the new video for the title track, taken from the album The Court Of The Insane (2nd August 2019 – Pure Steel Records), filmed in Italy by the Italian director and writer Marco Paracchini, SACRILEGE continue with the live shows.
So far, announced dates are as follows:
March 14, 2020 Bar 42 Worthing, West Sussex, UK (SACRILEGE, LOST ASYLUM, THE DEAD RED LIPS, BEUK)
March 21, 2020 The Melbourn Rock, Royston, UK (SACRILEGE, SATAN's EMPIRE)
April 18, 2020 The Carlisle Hastings, UK (SACRILEGE with DEMONIZE DEBZ)
April 25, 2020 SACRILEGE back to the iconic The Cavern Freehouse, Raynes Park, Surrey.
Always considering SACRILEGE's music remains the right balance between heavy and rock, and being born in the fervent NWOBHM period, the band has always been considered a cult band. With The Court Of The Insane video, SACRILEGE add another element to their already successful careers.