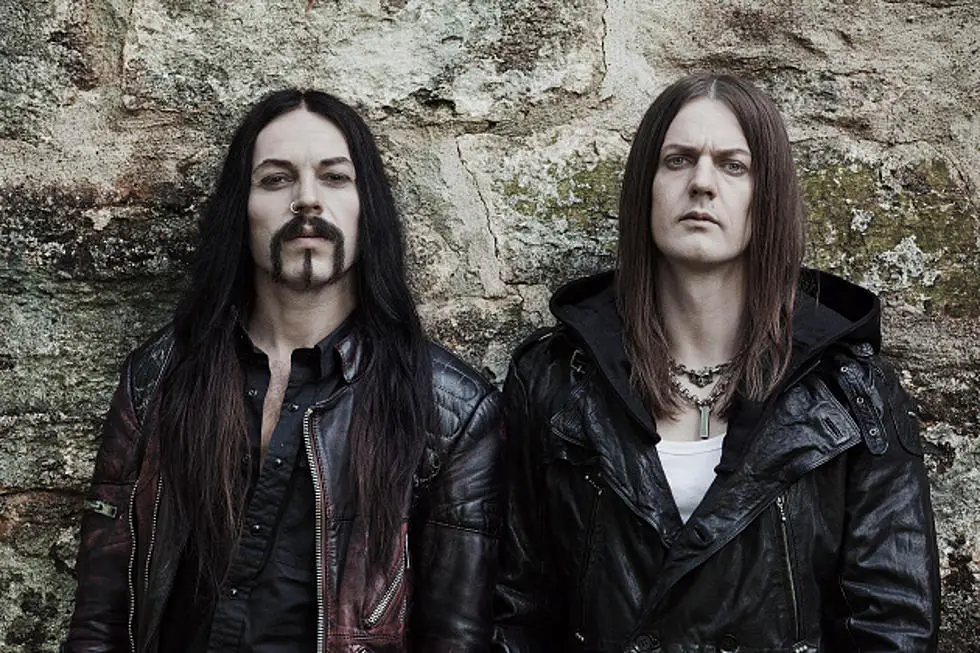 In a new interview with Finland's Kaoos TV, SATYRICON frontman Sigurd "Satyr" Wongraven progress of the songwriting sessions for band's upcoming album.
When asked if the Norwegian "folk" music influence will find its way on to the record, he responded: "Yeah, there are some guitar things that clearly [have] the typical SATYRICON incorporation of that type of tonality.
"But perhaps the most important part is my peculiar rhythmical patterns which some of my colleagues find to be troubling because they are inconsiderate of the rules of rock music and any other kind of structure and more based around the freedom that I feel is in Norwegian folk music. So that some of the parts that I write, you can't really anticipate where the chord progression is going to end because I don't necessarily follow established rhythmical patterns for how music is done. I let the idea and the melody line lead the way."
When speaking on whether the album is near completion, Satyr said:  "It is midway through, I would say. It's difficult when you work on these type of projects because, at least in my case, I end up writing a lot more than I actually use. I probably end up writing three times more than I end up using. And also I know that when you are in the first stage of such a process, you very often find that what you do in the very beginning that you believe firmly in and that you are absolutely confident that this will be a very important part of the record ends up not being used at all.
"And then some part which you are not sure about and you probably think that you will not end up using becomes a very important part of the record because, all of a sudden, coincidentally, you will come up with some idea that will bring this idea to a whole new level that you were never before able to imagine, and then something that seemed to be a likely candidate to be dropped becomes an integral part of the record. And then maybe something else which you thought would be one of the most significant musical pieces on your record doesn't fit in anywhere and then you just end up skipping the whole thing and not including it at all. We haven't gotten that far in the process, but I know from experience that that will happen sooner or later, and then we will see if that will take up a lot of our time or if bits and pieces will fall into their places without too much hassle and resistance."
"The unusual part here is that I'm not really working the way that I'm used to working, because I'm used to writing at home or in the rehearsal studio or in remote locations like cabins up in the mountains and things like that," Satyr continued. "But this is the type of record where I realized that although I can make some ideas under the circumstances I normally would, I find that this is a record that is better to write primarily in the studio for the reason that I'm working on a lot of things which you can't really prepare in the way you would prepare drums, bass, guitar and vocals."
SATYRICON's latest album, Deep Calleth Upon Deep, was released in September 2017 through Napalm Records.