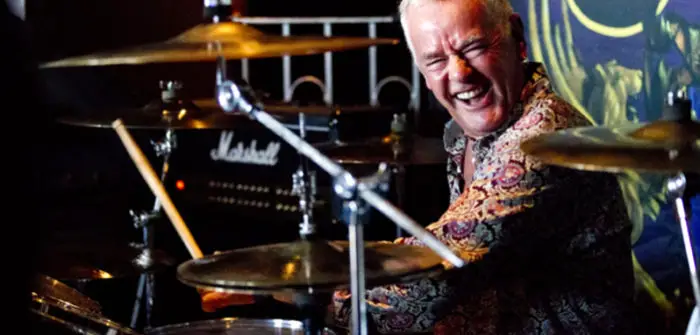 SAXON drummer Nigel Glockler said that he had to have his nose reattached over the weekend after he was attacked by a dog.
Glockler  was at a pub on Friday when his friend's dog bit him on the face. It took more than 100 stitches to reattach his nose, the drummer said.
Glockler says: "I was at the pub last night, petting a dog when it decided it did not like my face and took off half my nose.
"I've had over 100 stitches inside and out of the nose and it's been reattached.
"My wife Gina says between this and the scar on my scalp I should change my name to FrankenNigel. The good news is, no problems for the upcoming shows – see you soon!"