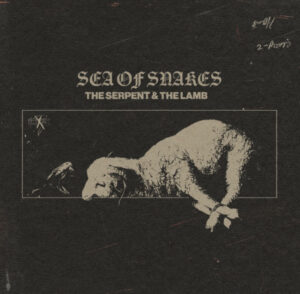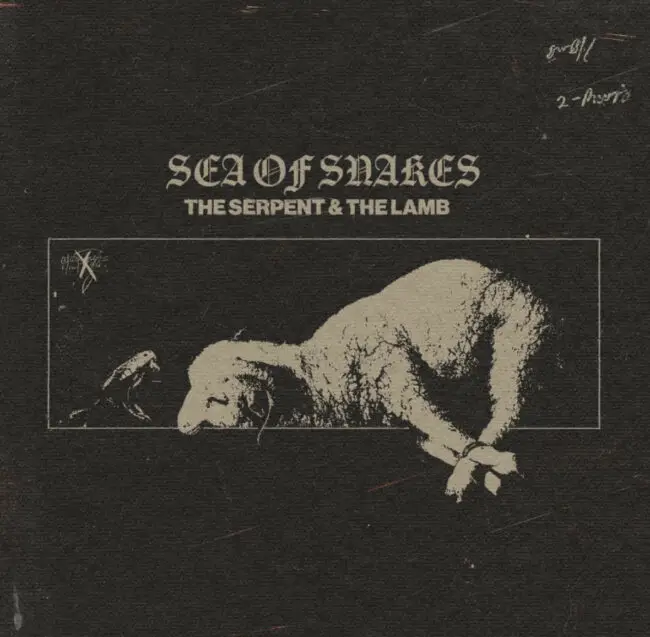 "The Serpent and the Lamb" kicks off with the 1970's moody "Start a War" which to some extent reminds a little – very little – Black Sabbath due to the guitars overtones which, by the way, makes this mid tempo track have the guitar overtones as a highlight. This track gives the fan the idea that s/he is with a Doom Metal band or, at least, a Stoner Rock band. From where I'm standing, after listening to it some good times, both would be right depending on where the fan looks. One thig, though, is for sure; Black Sabbath's music lies as a huge reference. On second thought, after analysing vocals maybe, just maybe Stoner Rock would be more than a fit. Then, following track "Demon's Seed" has the taste and guitar riffing that addresses to Pantera's "Cowboys from Hell." Check it out my dear fan, the guitar riffing is a killer. As my dear fan knows when I say address it's because the song has some minimal identity with the band I'm saying. Most times, I guess, my dear fan may not agree with me.
There is a lot of tempo, mood, and influence variations in "The Serpent and the Lamb" which makes it an interesting album. "Dead Man's Song," for instance, is a moody 1970's inspired track with clean guitars and a slow, very slow drumming. Vocals here have an unexpected influence of the soul music of that time. As a reference, it reminds Deep Purple's "Burn" era when Glenn Hughes used to share vocals with David Coverdale – well, I guess this is a valid reference if my dear fan knows Deep Purple. Sometimes I forget that I'm from a very different Metal generation and Deep Purple is a valid reference. In fact, this album has lots of the 1970s music in it. The fan that listens to "End of the Sun" with no further explanation will think the track is from that time. Black Sabbath's influences are obvious here due to the guitar overtones and the slow and sludge tempo though the drumming isn't so prominent. Though those influences, it's possible to feel some Metal influences as the guitar riffing in tracks as "Get the Gun" and the aforementioned track. As many today's bands, Sea of Snakes incorporate and mix influences from all over decades. Kids today have lots of references to make their music and incorporating and mixing those influences give them their personality.
I see no contradiction the mix Sea of Snakes do here. To me it's such a natural thing that bands have been doing it for such a long time. Pioneer Metal bands show that kind of influence from the Blues or even The Beatles and The Rolling Stones. Music is a living thing and it's natural to adapt.
Sea of Snakes "The Serpent and the Lamb" will be released on October 14th via Metal Assault Records.
Track Listing:
Start a War
Demon Seed
Get the Gun
End of the Sun
Dead Man's Song
Third Kind
In Hell
God of Creation
Hands are Tied
The Ritual
Watch "Ride the Line" official video here: