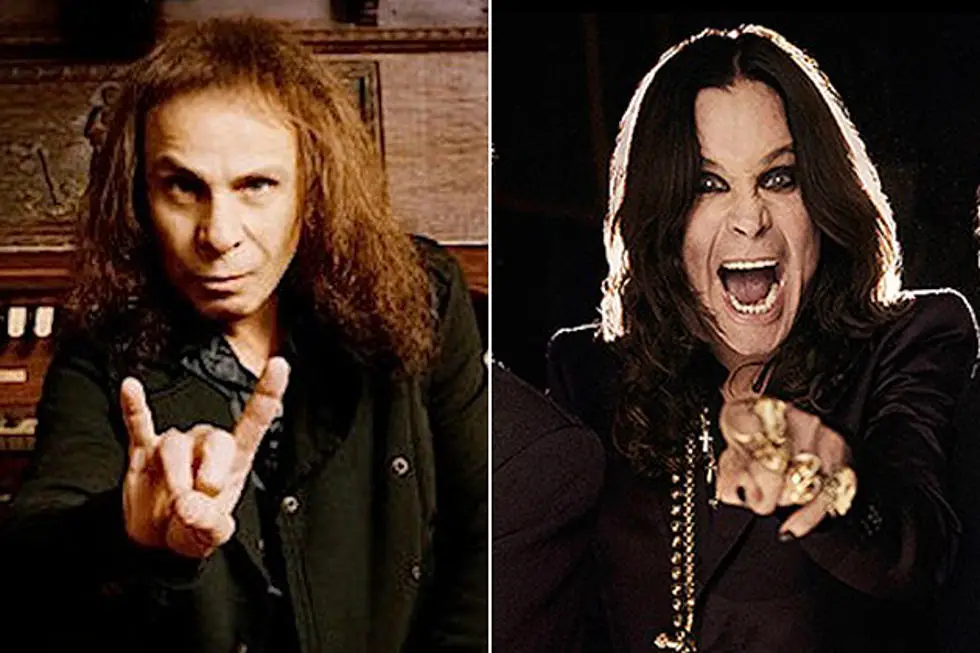 Ozzy Osbourne's wife and manager, Sharon, shared her thoughts on Ronnie James Dio replacing her husband in BLACK SABBATH in 1979 after Ozzy got fired from the band.
She said (via Cheatsheet.com): "Ronnie had a great voice but to change a band that had a kind of bluesy type vocal, real gritty bluesy vocal to a rock opera vocal, it was so different. I always looked at Ronnie as a Rock opera type singer. Ozzy had such a bluesy voice, I never got it."
"They had two hit albums," Sharon added. They did, they had two good hit albums, they had two good tours together. Then it was the band were fighting. There was a lot of fighting in the band with Ronnie."
On multiple lineup changes in the band, Sharon said: "Well, they kept getting all these different guys in. Every week it was somebody else and somebody else."
Dio released two albums with BLACK SABBATH, Heaven and Hell (1980) and Mob Rules (1981). In 1992, Dio briefly returned to SABBATH to record the Dehumanizer album. The album was a minor hit, reaching the Top 40 in the United Kingdom and #44 on the Billboard 200.