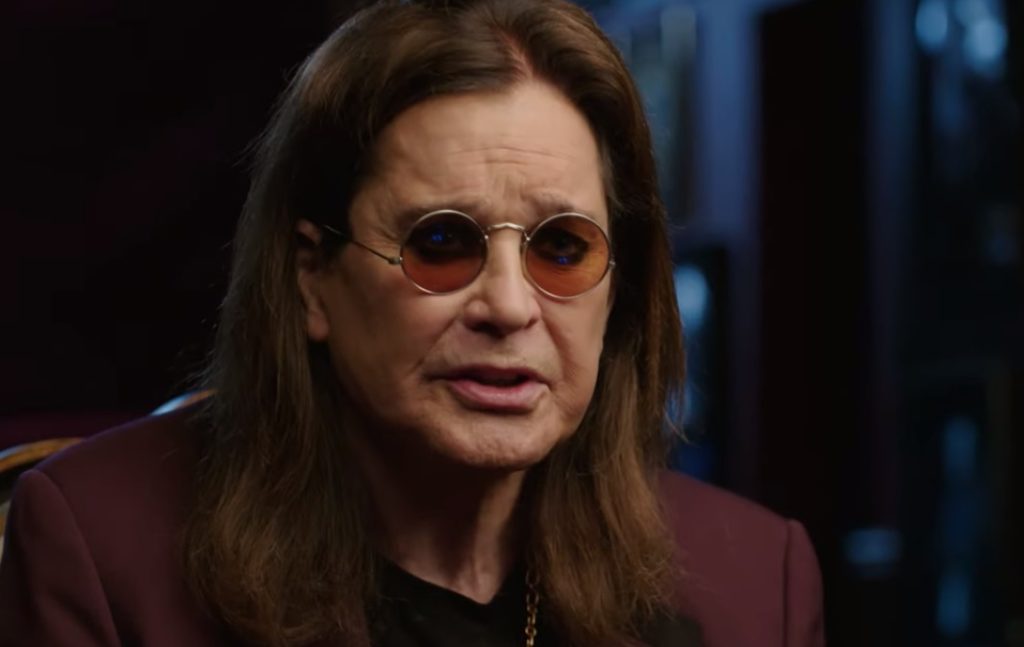 According to Metro, Ozzy Osbourne and his wife Sharon were photographed together after sharing a meal in Beverly Hills where you can see legendary BLACK SABBATH singer walking with the help of a cane and a little support from his wife following a recent fall.
Sharon previously told Loose Woman that Ozzy is staying in Los Angeles while she will be flying to U.K.
'He's going to stay home with Jack and Amy and the grandkids and I'm here with Kelly," she said.
"'It's the first time – this will be our 40th Christmas – that we're not together. It's going to be different.
'[Ozzy] fell and damaged his spine. It's kind of been a domino effect, one thing happens then another thing. The doctors didn't want him to get on the plane. And Ozzy I must say is quite nervous about flying all that way.'
Sharon recently revealed that Ozzy's new solo album will be released in January.
She spoke about Ozzy's health during an appearance on SiriusXM. When asked how legendary BLACK SABBATH singer is recovering from his recent setbacks, she responded: "He's getting there. He had a very, very bad accident this year, but he's getting there.
"He's just finished an album, and the album is coming out in January. And he's doing good. He's very excited about the duet he did with Post [Malone] and also Travis Scott. It's doing great. It's at Top 40 radio, and it's climbing up every week. It's doing good."