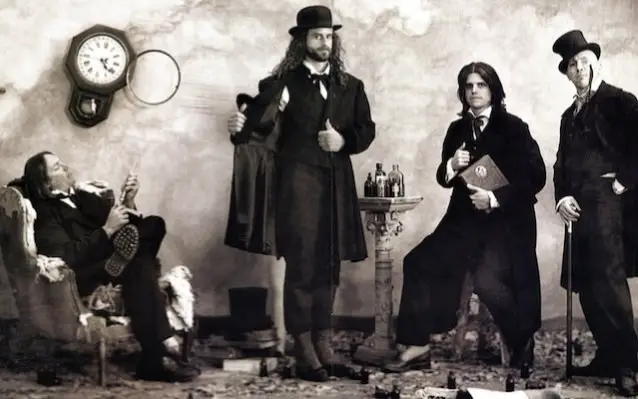 MELVINS mastermind Buzz Osbourne has unveiled a bit of fresh news regarding long-awaited TOOL's follow-up to 2006's 10,000 Days.
In an interview with Team Rock, Buzz says: "'Stoner Witch' in particular was a lot of fun to make, and we really learnt a lot in the studio on that one. I think it was the longest time we ever spent in the studio actually; 19 days, which for us is a long time. Bands like TOOL obviously spend about six months on their albums, and they've spent about ten years putting together the new one. And they haven't even started recording yet, but Adam [Jones, TOOL guitarist] told me the shortest song they've been working on is twelve minutes long. Anyway, Stoner Witch was great."
10,000 Days entered the U.S. Billboard 200 chart at number 1, selling 564,000 copies in its first week. It was TOOL's second album to top the Billboard 200 chart upon release. In Australia, 10,000 Days debuted at number 1, selling 39,278 in its first week. In the UK, the album debuted at number 4, the highest chart position the group have managed in that country. It was certified Platinum in the U.S. by the RIAA on June 9, 2006. As of April 2007, 10,000 Days had sold 2.75 million copies worldwide. As of July 7, 2010, the album had sold 1,736,000 copies in the US.