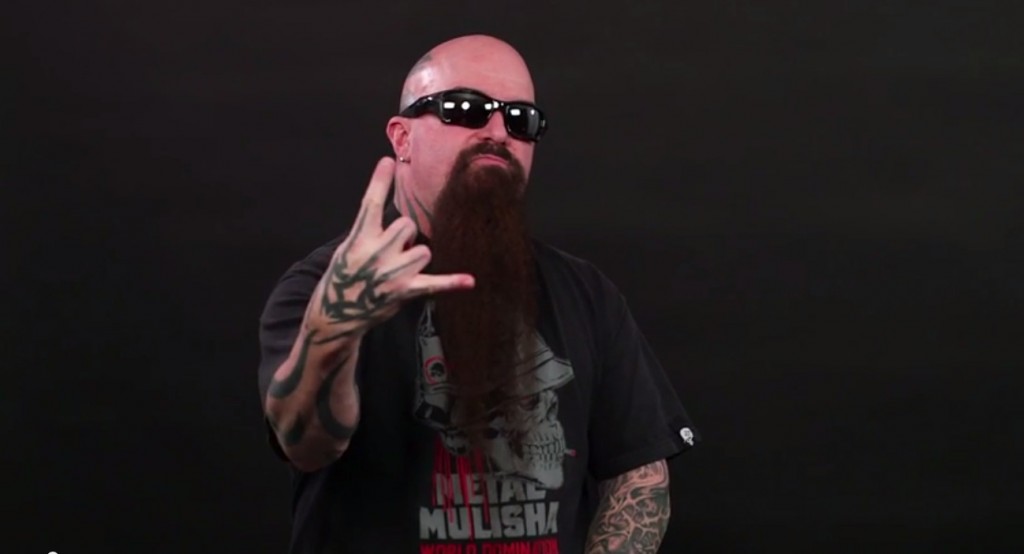 In the latest trailer for SLAYER's upcoming short narrative film and concert, "Slayer: The Repentless Killogy", band's axeman Kerry King discusses how SLAYER manages to "stay edgy" nearly four decades after the band's formation and write songs that other band's might be scare to do.
"I think, by being able to make songs about things maybe other bands are scared to write about. It keeps us edgy," King said (as transcribed by Blabbermouth.net).
"I've said it a million times — I enjoy being the bad guy," he continued. "But it's more than that — it's being able to say things the kids are feeling, and no one else is saying it. So I think that's one of the things that makes SLAYER close to the fan base.
"So many times, when we do meet-and-greets, people break down. And it's, like, 'Jesus Christ, man! I just play guitar. What the hell?' But, to them, it's way more than that — way more than that. So, as the fans say, it's SLAYER."
SLAYER – Tom Araya, Kerry King, Gary Holt and Paul Bostaph – along with Trafalgar Releasing, Nuclear Blast Records and Prime Zero Productions, have announced the upcoming release of the new short narrative film and concert, 'Slayer: The Repentless Killogy,' coming to theaters worldwide for a one-night event on November 6. Due to be screened in over 1,500 theaters around the world. Tickets will be on sale starting October 9.
SLAYER will begin The Final Campaign, the last leg of its Final World Tour on November 2, wrapping its touring career up with two shows at The Forum in Los Angeles on November 29 and 30. Tickets are available here.