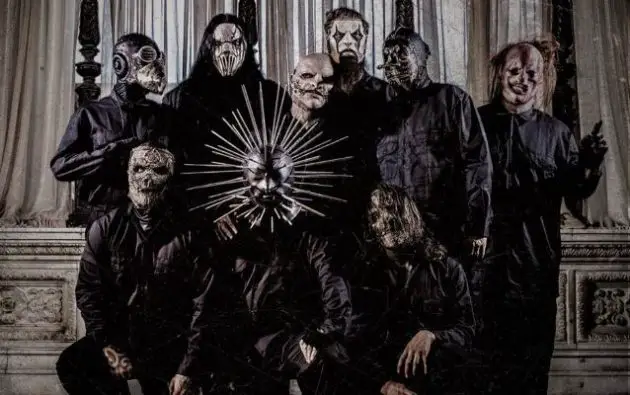 Alexandria Crahan, the daughter of SLIPKNOT percussionist Shawn "Clown" Crahan, has spoken up about the ongoing drama surrounding the band's percussionist Chris Fehn.
Alexandria wrote through Instagram (via Reddit):
"I'm so f*cking tired of y'all. Everyone I see on Instagram and Reddit is maggots bitching about Chris.

"Guess what – he's an addict. I've known him since I was little and I love him. He's like an uncle.

"But seriously, after Paul [Grey] died [in 2010], no one wanted that to happen again. Chris can't get his sh*t together. He's using the lawsuit to make himself look better.

"I'd rather he be kicked out and get his sh*33t together rather than die. So many of y'all are ignorant."
On March 13, the 46-year-old Fehn sued SLIPKNOT's leaders, vocalist Corey Taylor and percussionist Michael Shawn Crahan; the band's manager, Robert Shore; and six businesses, claiming they created the entities without his knowledge. He also says that he hasn't been properly compensated for his years of touring and recording with the group.
One of Fehn's attorneys, Joseph Dunne, said Fehn learned of the other businesses during negotiations about the band's upcoming sixth studio album and accompanying tour.
"He thought everyone was being treated equally," Dunne told the Des Moines Register. "My client really is just hoping to figure out a way to work this out with the people he's worked side by side with for the last 20 years.
"There is a lot of information out there that our client has not been able to see," Dunne said.
In his lawsuit, Fehn claims to have always been told that the money from merchandise and touring is funneled through one sole company that splits profits and pays the members of the band. However, Fehn claims he recently discovered that his bandmates have set up several other SLIPKNOT-affiliated business entities in different states that appear to be collecting money from the band.
Fehn says he was unaware of the separate companies, and claims to have never received a dime from them. He specifically accuses band leaders Shawn Crahan and Corey Taylor of shady business dealings.