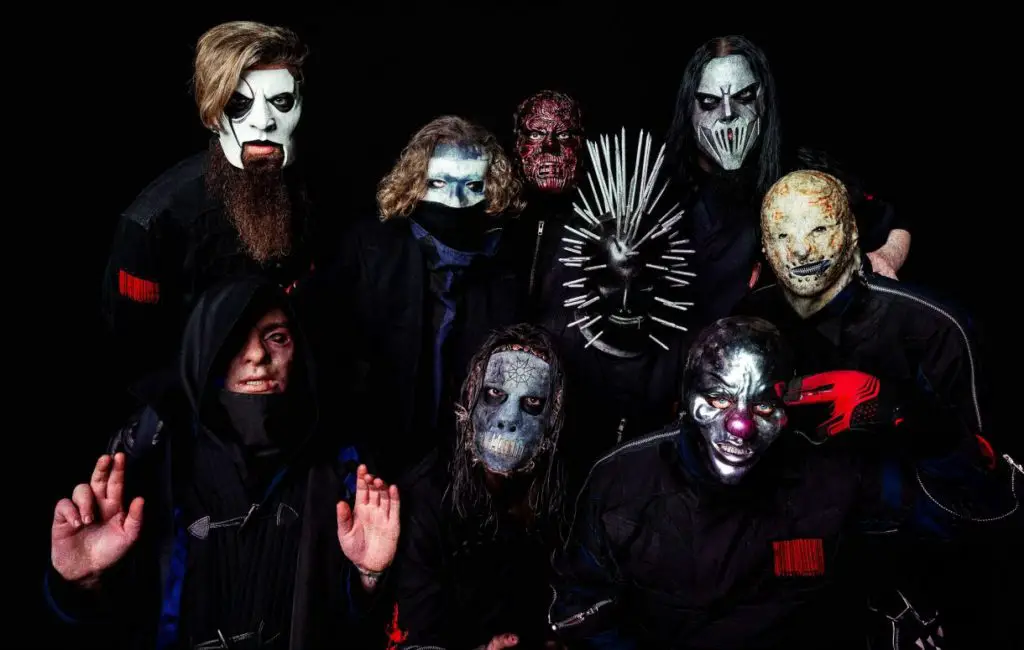 SLIPKNOT has shared an alternative cover design for .5: The Gray Chapter in honor of the album's fifth anniversary.
Percussionist M. Shawn "Clown" Crahan posted, what almost became the LP artwork, on Instagram, before he and his bandmates decided to go with the actual final image.
He wrote: "Today marks the fifth anniversary of .5: The Gray Chapter. This cover was a strong contender for the final album artwork, and represents where my head was at during the making of this album."
Check out the alternative cover below.
In March, SLIPKNOT announced the departure with Fehn after he filed a lawsuit against his band members over unpaid loyalties.
In his lawsuit, Fehn claims to have always been told that the money from merchandise and touring is funneled through one sole company that splits profits and pays the members of the band. However, Fehn claims he recently discovered that his bandmates have set up several other SLIPKNOT-affiliated business entities in different states that appear to be collecting money from the band.
SLIPKNOT released their sixth studio album, We Are Not Your Kind, on August 9 via Roadrunner Records. Album was once again recorded at a Los Angeles studio with producer Greg Fidelman, who engineered and mixed SLIPKNOT's 2004 album Vol. 3: (The Subliminal Verses) and helmed 2014's .5: The Gray Chapter.