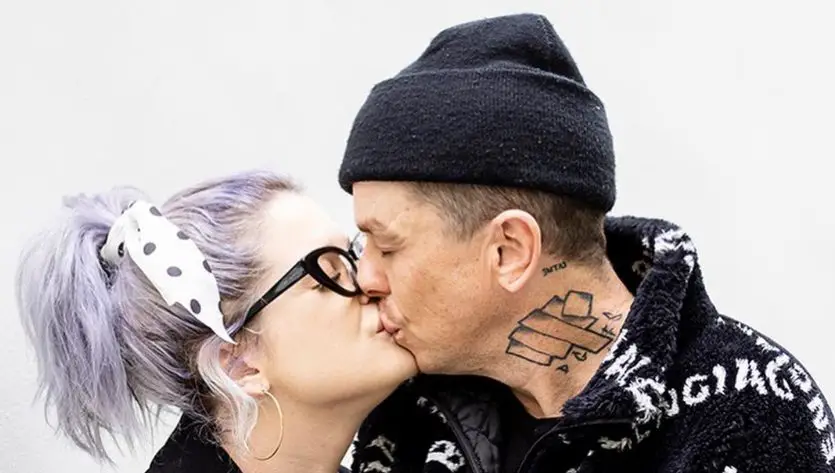 Sid Wilson and Kelly Osbourne welcomed their first child together, a baby boy they named Sidney. The news was announced on Sharon Osbourne's U.K. current affairs television show "The Talk," with Sid Wilson being the famous mask-wearing turntablist for SLIPKNOT, and Kelly Osbourne is Ozzy and Sharon's 38-year old daughter.
Speaking on the January 3 episode of "The Talk", Sharon said Kelly and Sid's son was named Sidney and she told her co-hosts: "[They're] just so, so great. So great. [Kelly] won't let a picture go out of him. No, and I'm so proud of her."
Last October, Kelly divulged to Entertainment Tonight that she and Sid would soon welcome a baby boy. Ozzy was particularly delighted as his first grandson since Jack Osbourne – age 37- has four daughters.
"I mean, he's told everyone the gender of my baby before I ever got the chance to, and I'm just like, 'Aww, Dad, come on. Like, come on," Kelly said at the time. "But I will say, every single day he does this little song and this little dance about how excited he is, and he is so excited that it's a boy. It's the first — out of me and my brother, it's the first boy, so, he's like planning all these things."
Kelly enthusiastically expressed her eagerness to become a mother, and she applauded her parents for their tremendous help throughout the nine months of her pregnancy since Wilson had been away performing on tour.