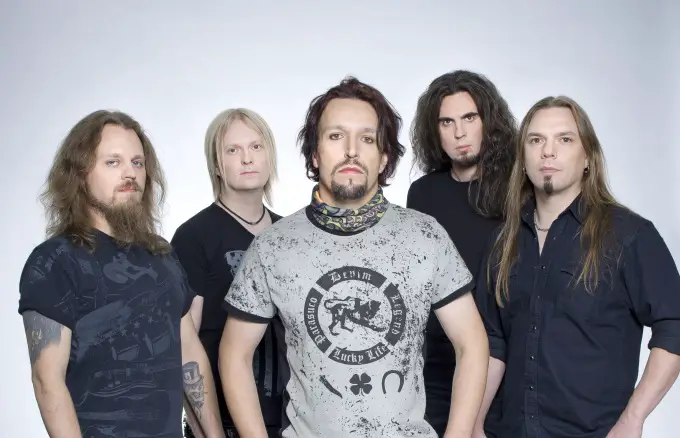 The brandnew studio release »The Ninth Hour« from Finland's melodic metal wolves SONATA ARCTICAhas seen the light of day last Friday and already entered the charts in all parts of the world. Here are the first results:
#2 Finland
#7 Sweden – Rock/Metal
#15 Canada – Hardcharts
#18 Switzerland
#22 Germany
#43 Austria
#53 Belgium Wallonie
#60 Sweden
#67 Hungary
#68 Italy
#86 Spain
#112 Belgium Vlanders
#125 Canada
#163 Netherlands
USA:
#7 Heatseeker
#12 Hard Music
#48 Rock Album
#113 Billboard Top Current
"It's always exciting to find out how our latest album has been received and this time around we were blown away by the great chart positions, especially in Germany and Finland", states Henrik "Henkka" Klingenberg. "It'll be really great to see where it'll go from here! Thanks a lot for buying the album!!!"
And to clink the champagne glasses, SONATA ARCTICA now release a new lyric video for their ballad "We Are What We Are". You can watch it below.
"Our third single from our latest album 'The Ninth Hour' will once again be a totally different kind of song from the first two. We decided to showcase this ballad since it's a beautiful song with a special kind of feel to it. Enjoy!"
If you haven't ordered "The Ninth Hour" yet, you can get it in our shop here.
Order the album digitally here.