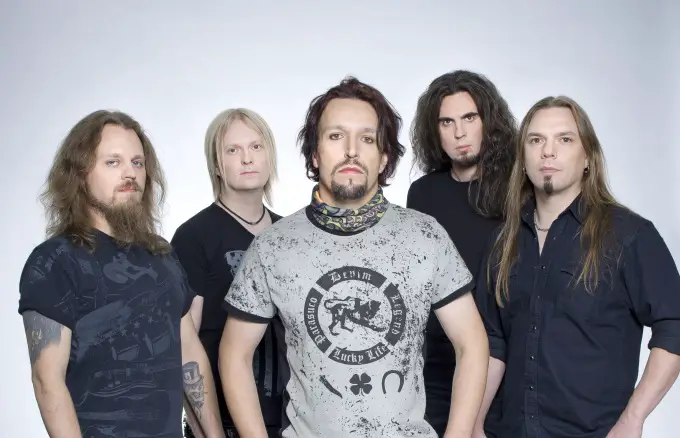 Finnish melodic metal titans, SONATA ARCTICA, unleashed their new studio album titled "The Ninth Hour" today through Nuclear Blast. The band released the final part of a track-by-track video series, in which the entire band explains the meaning behind the songs on the record. Watch the clip incl. tracks 9 – 11 below.
Additionally, the band have announced signing sessions in Borlänge and Milan.
First Track-By-Track trailer for "The Ninth Hour" can be seen here.
Second Track-By-Track Trailer for "The Ninth Hour" can be seen here.
First single, "Closer To An Animal" has been released, and you can watch a lyrics video here. The first announcement for "The Ninth Hour" can be seen here.
This ninth studio release will be available in the following formats:
CD | DIGI | 2LP (black in gatefold) | 2LP (coloured in gatefold, Nuclear Blast mailorder + wholesale only!) | DIGI+canvas (Nuclear Blast mailorder only bundle!)
Order SONATA ARCTICA merchandise at: https://nblast.de/SONATAARCTICAShop
Once again, the upcoming album was produced by SONATA ARCTICA themselves and mixed by Pasi Kauppinen, to create a recognisable yet refreshing sound that defines the spirit of the band in the year 2016.