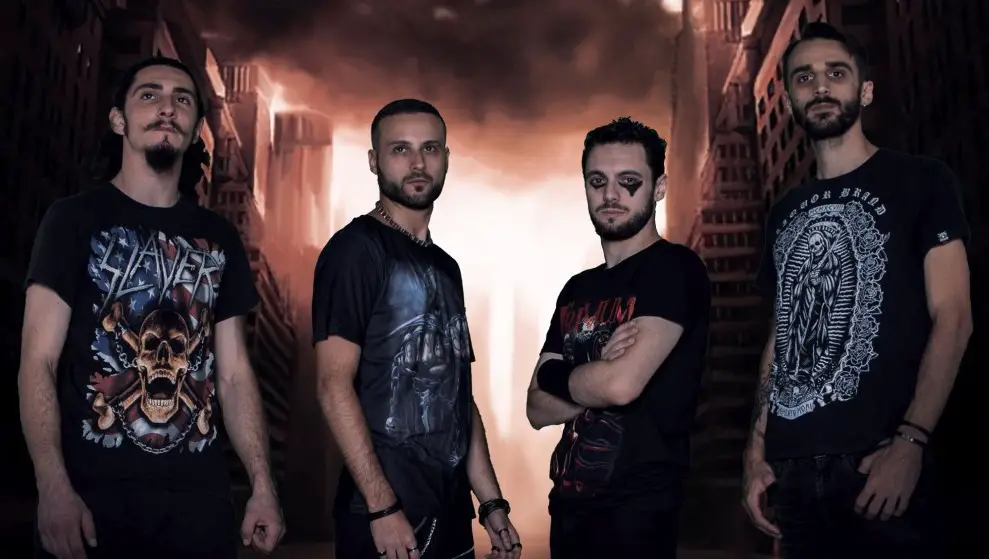 Italy's SOUL DRAGGER will release its debut self-titled album on 7th February 2020 via Time To Kill Records.
Soul Dragger, which follows the release of the first EP Before Chaos (2018), was produced by Marco Mastrobuono at Kick Recording Studios in Rome (HOUR OF PENANCE, FLESHGOD APOCALYPSE, 5RAND).
Entire debut album can be exclusively heard below.
SOUL DRAGGER started in Rome in 2017. The band was founded by singer / guitarist Alessio "Alex" Pompedda and combines traditional Eighties metal with thrash, melodic death metal and metal-core influences. The final result bears comparisons with acts such as MACHINE HEAD, TRIVIUM, TESTAMENT, UNEARTH and ALL THAT REMAINS.
Soul Dragger tracklist:
01. Rise
02. Damnatio Memoriae
03. Angel
04. Maid and the Beast
05. Everyday
06. Before Chaos
07. Alone
08. War Nightmare
09. Soul Dragger
10. Death 'n' Destruction
11. Collapse