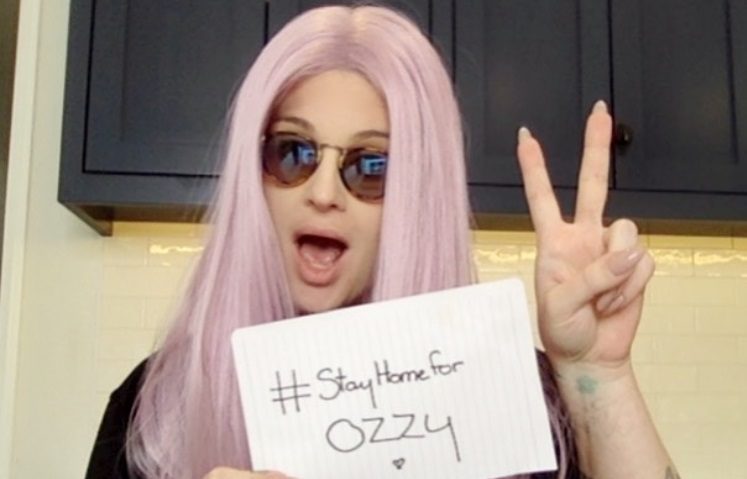 BLACK SABBATH singer Ozzy Osbourne's Kelly, has urged fans to do their part in keeping everybody healthy while they are at home due to the coronavirus pandemic.
"I wish there was something I could say to comfort you all. Some wisdom I could drop on you to relive you from the fear that surrounds us all right now," Kelly wrote on Instagram. "The truth is I am scared too. Both of my parents are high risk especially my dad.
"If I would have known 3 weeks ago when I sent them off to Panama that that was gonna be the last time I got to hug and kiss them for a while… I would have held on a little longer. However these are the sacrifices we must make. I stay home for my mum and dad. If you don't have anyone to stay home for I beg you #StayHomeForOzzy help put a smile on my dads face while he is in quarantine by posting a pic of your best Ozzy impersonation and #StayHomeForOzzy I love you all"
Ozzy released his new solo album, Ordinary Man, on February 21st.
Ordinary Man was preceded by a trio of new Ozzy classics. Epic rocker and first single "Under The Graveyard" tallied over 15 million streams and 5.3 million YouTube views on the music video. Premiered just last month, the title track and cinematic ballad "Ordinary Man" [feat. Elton John] eclipsed 7 million streams. Meanwhile, the metallic burner "Straight To Hell" [feat. Slash] scored 6.9 million streams and 4.2 million YouTube views on the music video.
Ordinary Man marks Osbourne's first new solo music in almost 10 years. Recorded in Los Angeles, the album features producer Andrew Watt on guitars, Duff McKagan (GUNS N' ROSES) on bass and Chad Smith (RED HOT CHILI PEPPERS) on drums. Beyond the core band, Ordinary Man, features a who's-who of Ozzy friends and collaborators including Elton John, Slash, Post Malone, and Tom Morello.