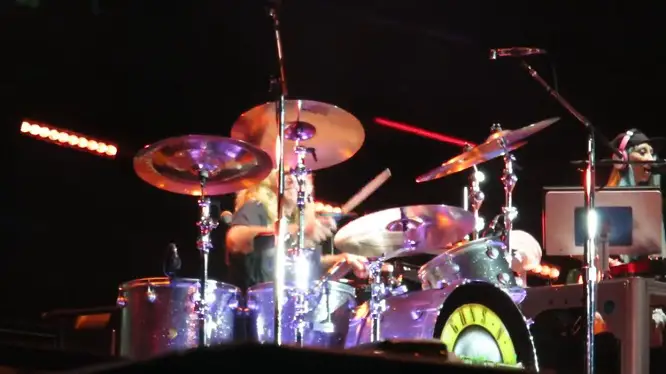 Since performing with GUNS N' ROSES for the first time in 26 years in Cincinnati, Steven Adler joined the band on stage again last night in Nashville, Tennessee to play drums on "Out Ta Get Me" and "My Michelle", which are the same songs he performed last time. Fan-filmed video footage can be seen below.
The rest of the Nashville show featured the same lineup that played the tour so far: singer Axl Rose, guitaristSlash and bassist Duff McKagan, keyboardist Dizzy Reed, guitarist Richard Fortus and drummer Frank Ferrer. Also appearing with them was second keyboardist Melissa Reese.
Adler was formally fired from GUNS N' ROSES on July 11, 1990. He had played his final show with the band on April 7 at Farm Aid IV.