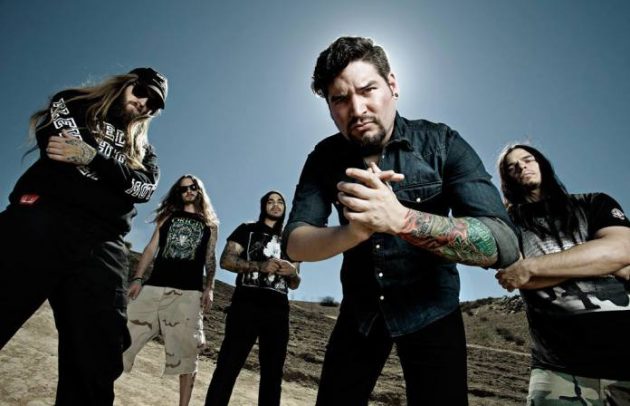 SUICIDE SILENCE vocalist Eddie Hermida said that the band fired their manager and their agent because they didn't support direction the band was going with their latest self-titled album.
Hermida says to Live Metal: "The biggest thing we've done was right before we started writing this record, our agent stopped wanting to work with us and we had to get a new agent. We got rid of our manager, and we got new management.
"We pretty much started weeding the people out who were not with this music – the people that believed we needed to stick to a certain criteria as musicians, people who were stuck worrying about money and not worried about anything else. That's the shit that steered us away from them."
SUICIDE SILENCE's new self-titled album sold only 4,650 copies in its first week of release in the U.S. – 69% drop from the first week sales of 2014's You Can't Stop Me, which sold 15,000. Album also debuted at #98 on the charts in Germany, a steep decline from their #24 debut on the charts for their previous album, 2014's "You Can't Stop Me". Both albums featured current vocalist Eddie Hermida.