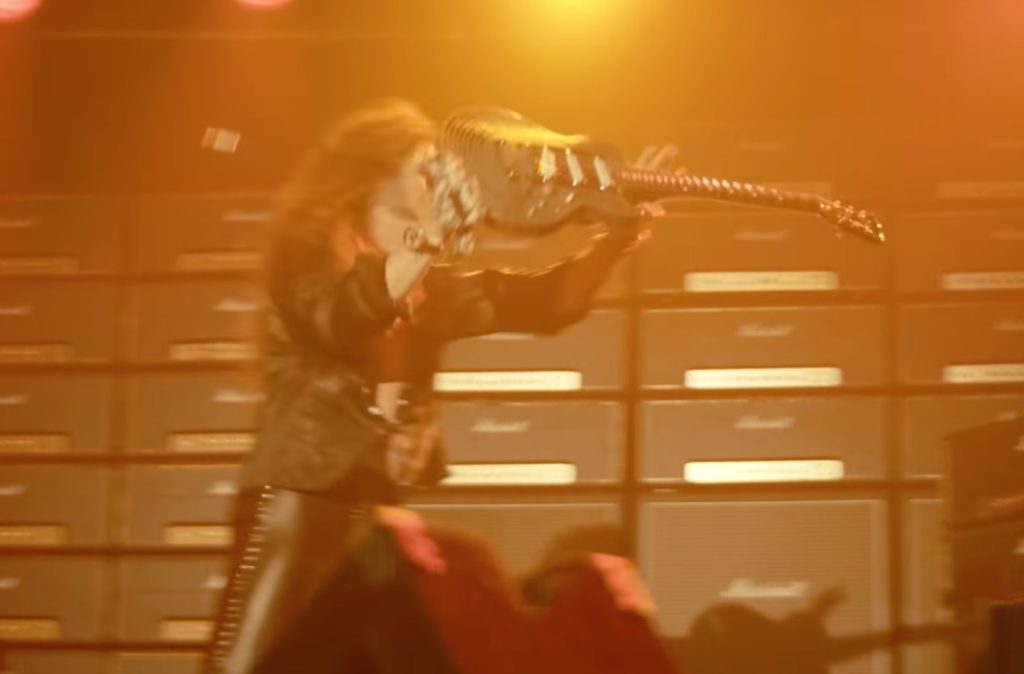 A Swedish company called Sandvik has presented "the world's first smash-proof 3D printed guitar."
The electric six-string utilizes a 3D-printed titanium body, along with a neck supported by the company's hyper-duplex steel technology.
To prove their resistance, company handed the guitar to Yngwie Malmsteen to try to smash it.
Yngwie said:
"When I was seven, I saw Jimi Hendrix smash a guitar on TV. So I started playing guitar so I could smash it – probably smashed over 100 guitars."
But he failed:
"This guitar is a beast! Sandvik is obviously on top of their game. They put the work in, they do their hours, I can relate to that. … The result is amazing. I gave everything I had, but it was impossible to smash."
The guitar's body was manufactured with titanium powder using a Direct Metal Laser Sintering (DMLS) machine.
The company's additive manufacturing engineer, Amelie Norrby, stated:
"Additive manufacturing allows us to build highly complex designs in small production runs. It lets us create lighter, stronger and more flexible components with internal structures that would be impossible to mill traditionally. And it is more sustainable because you only use the material you need for the component, minimizing waste."
You can watch the video of Yngwie trying to destroy the guitar below.