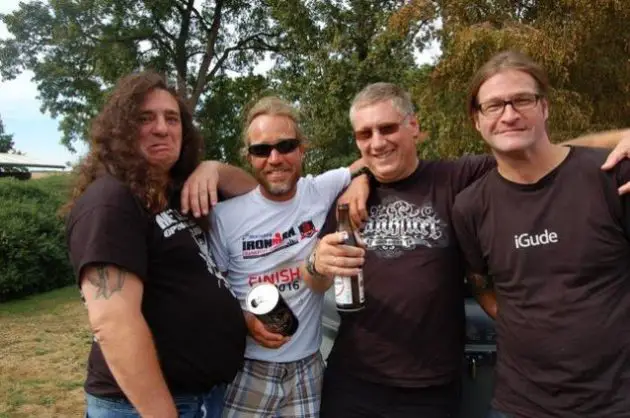 Today is the day. Six days after their big appearance at the DFB-Cup-Final in Berlin, the Frankfurt-based cult thrashers TANKARD release their new Album "One Foot In The Grave" via Nuclear Blast Records. The highly praised album arrives in time for the band's 35 year jubilee. To celebrate, the whole band invites you to the club "SPEAK EASY" in Frankfurt (Germany) this evening.
The band have also revealed the third track-by-track trailer! So if you want to know everything about "The Evil That Men Display", "Secret Order 1516" and "Sole Grinder", check out the new video below.
"One Foot In The Grave is heavy as a tank, powerful as a train, quick as a race car. Tankard are back angrier than ever!" ROCK HARD Italy
"With this album Tankard is releasing their full potential. Don't even try to miss this thrash metal -gem" SCREAM (NO)
"'One foot in the grave' is one of the greatest TANKARD albums from recent years. A full-speeded, unstoppable thrash metal monster!" EMP (D)
"The new album "One Foot In The Grave" from TANKARD is one of the best albums they've released in the last years." ROCK HARD (D)
""One Foot In The Grave" is definitely a monumental album of thrash metal titans TANKARD!" SLAM (AT)
Check out the new album title track "One Foot In The Grave" here.
Order "One Foot In The Grave" physically here and digitally here.