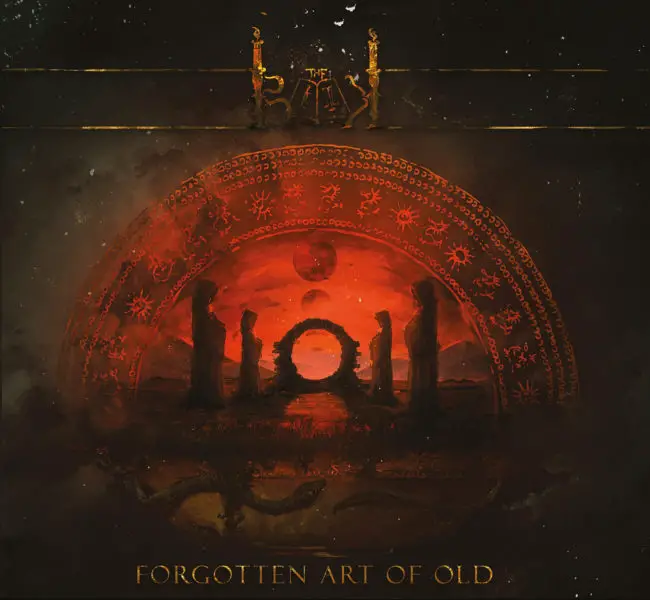 Metallers have a special appreciation for raw bands and albums. The least produced the best. Well, in fact the thing that attract metalheads the most is the heart bands put in their music. That feeling of they're doing the best they can. The feeling they're playing the best they can. The album was the best thing they've ever done in their lives. Better yet, the one and only album of the band.
Ok, then, let's go, shall we? "Forgotten Art of Old" is the one and only. In fact, the band released a single called "Sculptures of the Gods" which had a pretty good response. The album isn't exactly raw or poorly produced, if you know what I'm saying. But there is the feeling that the band is doing the best they can. It's possible to feel their heart in each track. It reminds me some 1980's records as Viper's "Soldiers of Sunrise" because of the solo guitars. I'll elaborate. It's not that they sound poorly played, but there's some strangement in them. I mean, some notes are misplaced. That's all. To be really honest, that's the thing that gives The Book their charm. Listen to the initial guitar solo in "Sculptures of the Gods." The idea was great, but there is something strange with the sonancy. The notes are a bit out. The same happens with vocals. Vocalist Forneus has a great voice, but in the good intention – good intentions pave the way to hell, haven't you heard? – of giving his best he goes a little south. The range of his voice is great, I mean, the man can give high pitches and at the same time he goes down easily. However, sometimes that gets a little off. Again, that's the incredible charm of it. A band that is perfectly imperfect. That's the intent of it.
This album addresses to the incredible and cult band Desolation Angels as well. The same heart to have great ideas, but the same troubles in reaching them. "Forgotten Art of Old" great ideas, not so great outcomings. By the way, there is a cover of Bathory's "Man of Iron."
P.S. – Pay attention that I didn't say a word about the name of the band. Ok, between you, my dear fan, and me The Book is overcreative, isn't it?
The Book "Forgotten Art of Old" will be released on May 27th via Rafchild Records.
Track Listing:
Serpent Baron
Striking Solar Force
Sacrificer
Sculptures of the Gods
Man of Iron
Ancient Steel
Master of the Dawn
Watch "Sculptures of the Gods" official video here: