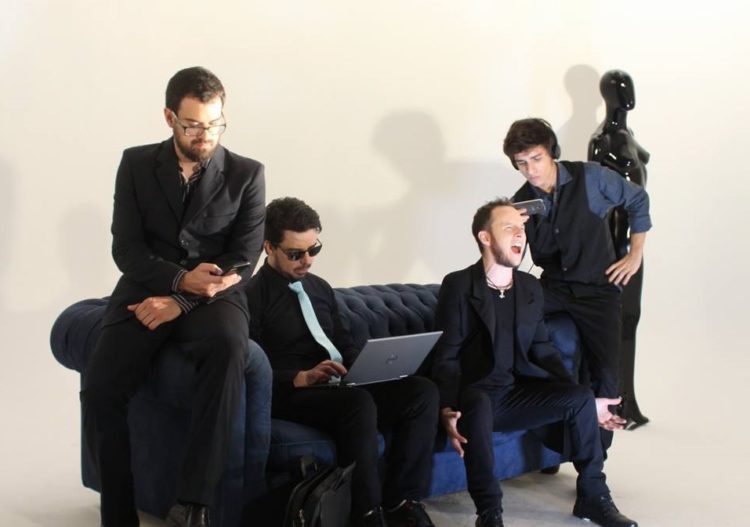 THE GARD curiously goes against what most bands would by including into their debut Madhouse a tribute to a band that has a strong influence over the group's style.
As many know, THE GARD does not shy away from the fact that LED ZEPPELIN is their biggest musical reference. And to prove it, the group recorded a version of the classic "Immigrant Song". The song is the opening track for the album Madhouse and it has received a music video of the highest level.
Besides being a humble tribute, "Immigrant Song" was also the first single to be officially released by the band, introducing their new album. The reasons are quite simple: On its beginnings THE GARD was a band that played mainly covers of various classic bands, with a higher emphasis on LED ZEPPELIN songs. That's where the idea of opening the album with a cover comes from, enabling fans to have a natural migration from tribute band to a band that performs their own material.
According to vocalist Beck Norder, the intention of the group with "Immigrant Song" was translating the classic to contemporaneity.
"The tribute to Immigrant Song comes with a modern face. The new arrangement is heavy and does not fall upon Heavy Metal cliches. We respected some elements of the original and of the live versions played by Zeppelin, and we inserted The Gard's identity into the song: the beat is different, we added a fingerstyle acoustic guitar, recorded a whammy and distorted bass, took the harmony to a more dense/tribal place and the main riff itself had a few changes".