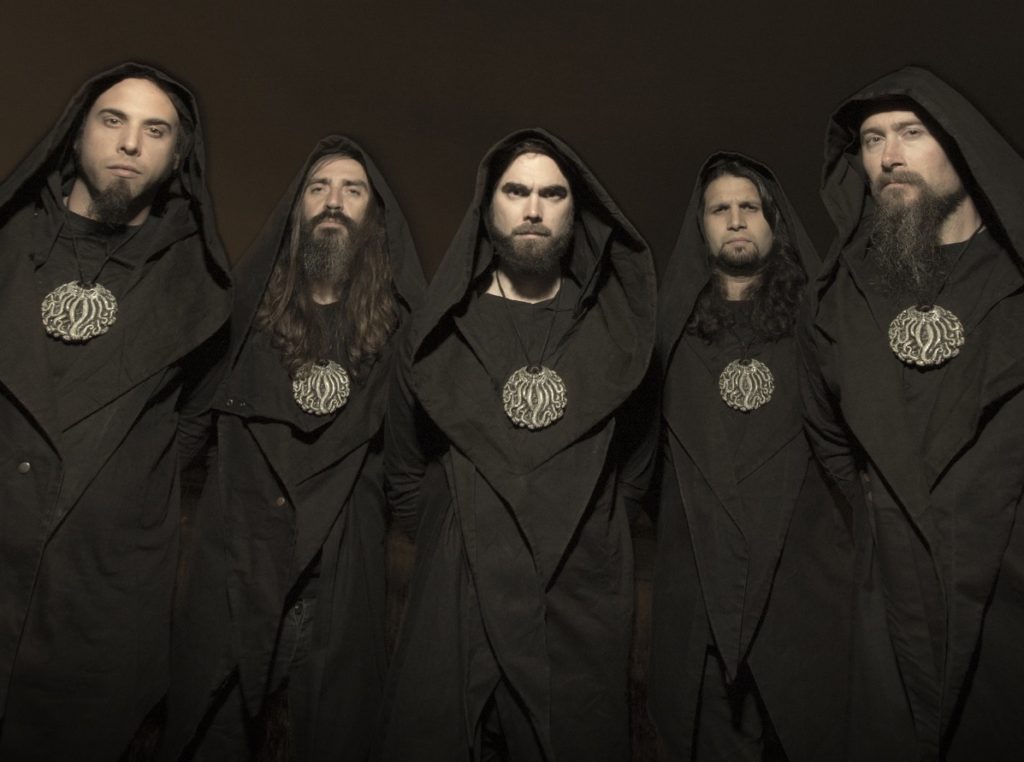 French Lovecraftian black metal masters THE GREAT OLD ONES are premiering the first song of their new album Cosmicism.  The track, "The Omniscient," can be streamed below.
Vocalist and guitarist Benjamin Guerry comments: "We are very proud to present you 'The Omniscient,' the first extract of our new album. Follow the story of Wilbur Whateley, whose destiny is directly linked with Yog Sothoth, in a song full of epic feelings and dramatic tones. Yog-Sothoth is the gate. Yog-Sothoth is the key and guardian of the gate."
The artwork for Cosmicism has been created by Jeff Grimal and can be viewed below, together with the tracklist.
Cosmicism track listing:
1. Cosmic Depths (01:47)
2. The Omniscient (09:26)
3. Of Dementia (06:16)
4. Lost Carcosa (08:57)
5. A Thousand Young (11:44)
6. Dreams of the Nuclear Chaos (04:27)
7. Nyarlathotep (07:29)
8. To A Dreamer (07:34) Bonus Track