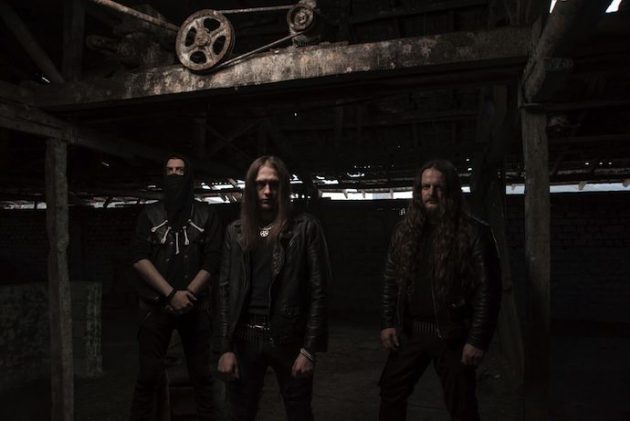 Turkey's one of the earliest black metal band THE SARCOPHAGUS is going to unveil their sophomore album in the first week of April. Niklas Kvarforth of SHINING was once a part of the band as the vocalist. The band was previously signed with Osmose Productions and unveiled a  7" EP "Hate Cult" and debut album "Towards The Eternal Chaos".
After the departure of Kvarforth, Morkbeast from Russian black metal band TODESTRIEBE joined the band as the new vocalist, and then after 8 long years, THE SARCOPHAGUS is releasing a new album called "Beyond This World's Illusion" to keep spreading the disease!
Band has released a new single "Dymadiel", which is streaming exclusively over at No Clean Singing.
"Towards The Eternal Chaos" track listing:
01. Reign Of Chaos
02. Ain Sof
03. Dymadiel
04. The Profanity Rites
05. Sapremia Of Earthly Creatures
06. Triumphant Divine Terror
07. Armoured Death
08. Flaming Key To Divine Wisdom
09. Apocalyptic Beast
[bandcamp width=100% height=120 album=882776720 size=large bgcol=ffffff linkcol=0687f5 tracklist=false artwork=small]