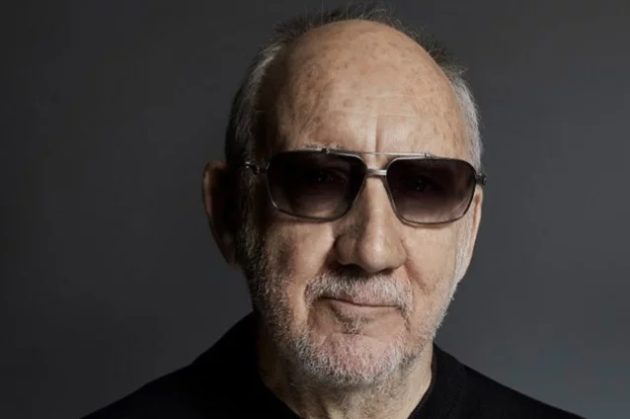 In a new interview Rolling Stone, THE WHO guitarist Pete Townshend talked about THE BEATLES and the band's iconic 1967 album Sgt. Pepper's.
After interviewer noted that, "THE BEATLES released Sgt. Pepper [in May 1967] at the beginning of The Who Sell Out [released in December '67] era. Did that inspire you at all? They framed their songs around the Sgt. Pepper idea and you framed yours around a pirate radio station," Townshend said: "No, no. Come on. THE BEATLES copied us! Paul McCartney came up to me at the Bag O'Nails [music club], which we mention in the album artwork. He was always very, very sweet to me.
"I should say that first. But he said to me that he really loved our mini-opera, which was called A Quick One, While He's Away. That was on the album that preceded The Who Sell Out. And he told me they were thinking about doing similar things. I think anybody that was even a little bit art school back then, a little bit adventurous — and, of course, THE BEATLES were encouraged to experiment to the max in the studio – would have thought about doing something which was a concept.
"In this case, of course, it wasn't a concept. [Laughs] It wasn't a concept until the day that we walked in to get photographed in tubs of baked beans. It was only at that photo session that we learned that the name of the album was going to be The Who Sell Out, which is a brilliant title, of course. It was only on that date that we learned what the cover was going to look like. Things moved very quickly in those days.
"Days before that, [THE WHO co-manager] Kit Lambert sent me Side 1 of the album to approve that had all of these wonderful commercials and some of the jingles that we'd recorded," he continued. My idea had been much more restrained, much less complete a vision. It was simply that we'd have some jingles on the album, that was all. I didn't think of actually adding radio jingles. I just wrote "Odorono" and a couple of other songs about products. We did a few goofy, fun things in the studio. We did that because we didn't feel that we had enough strong songs for a complete album. Our managers owned and ran Track Records and they wanted another album out. They were going to put it out, whatever we said.
"And so, me and Chris Stamp, the other WHO manager who was involved with Kit Lambert, who was our producer then, we had this brainstorming session to turn it into… like a day's chapter from a radio station, to give a framework to what I thought was a too-varied bunch of songs.
"It was a very strange time, and THE WHO's live performances from this period would have been brutal, verging on heavy metal," Townshend added. "Despite the fact that we were dressed like Christmas trees, it was still pretty brutal. And yet the songs I was writing were very, very light. It was before I got an interest in Meher Baba or any sort of metaphysical ideas. But they are romantic and slightly mystical, a bit hippie-ish I suppose. But we felt the album was weak and it needed a framework.
"But getting back to Sgt. Pepper, there isn't much of a concept to that record. But to this day, whenever I sit down and get the vinyl out, stick it on, something always leaps out that I've never noticed before. I think the same is true with Pet Sounds. Those two albums are seminal changes in what we all believed was going to be possible if you were in a band making records, just extraordinary leaps of faith that the audience would accept it."