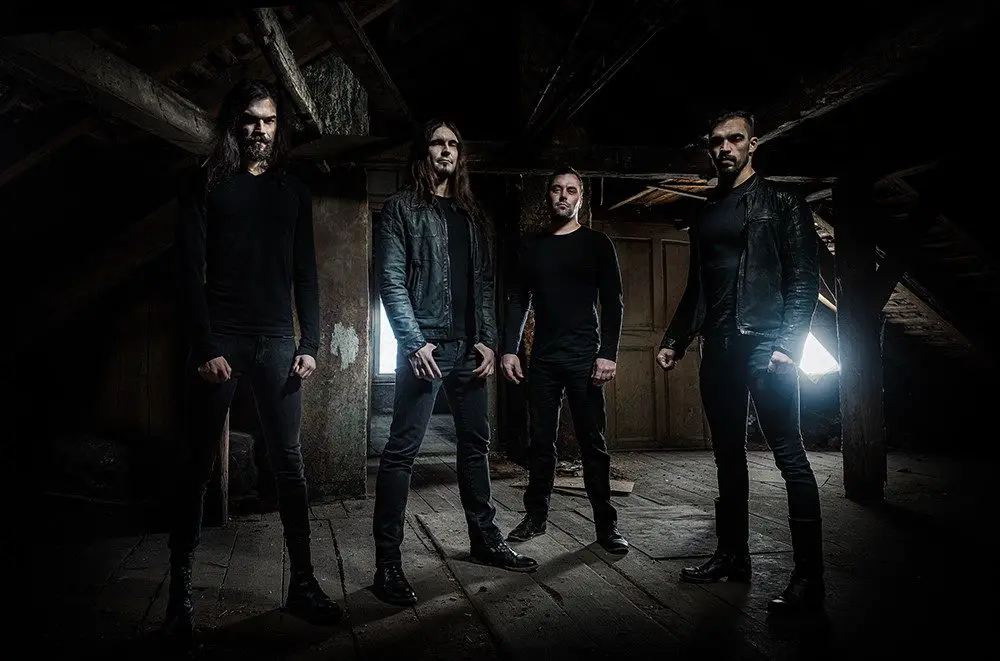 Death/black metal veterans THULCANDRA have frozen this autumn with the release of their bone-chilling full-length, A Dying Wish. After smashing the staggering opener, "Funeral Pyre," ruthless "Nocturnal Heresy" and relentless "Scarred Grandeur" the black/death metal four-piece clashes in with another cold as ice music video for the title track, "A Dying Wish."
The album's grand finale comes with heavy guitars, epic mid-tempo moments, rapid outbursts and discreetly used acoustic guitars that create a versatile sound that honors the roots of death metal as it was defined by bands like UNANIMATED, DISSECTION and DISMEMBER.
Steffen Kummerer on "A Dying Wish":
"The title track of our brand new album A Dying Wish sees the first cinematic video production of Thulcandra. We traveled abroad and worked with the renowned Grupa13 (BEHEMOTH, ARCH ENEMY, KREATOR) to come up with a storyline that underlines the vibe and pace of the eight minute long effort."
The massive new full-length A Dying Wish once again carries the burning torch of the glorious death metal era! Since their foundation by OBSCURA mastermind Steffen Kummerer in 2003, THULCANDRA became an indispensable protagonist in the European extreme metal-sphere that reaches way back to the magnificent origins of their genre.
A Dying Wish guarantees instant frostbites just as the first glance at the thrilling icy-blue cover artwork promises. After the listener is buried under the opener's avalanche, THULCANDRA spans a dark arc between acoustic interludes and harsh blackened death metal parts. The quiet interlude "In Bleak Misery" marches into "A Shining Abyss," that guides its listeners like a torch through the night. Dramatic riffing and the screeching growls of Steffen Kummerer create dark and dense walls of sound as up-tempo tracks like "The Slivering Silver" and "Devouring Darkness" offer strong leads, driving riffs and engaging drums that let the storm rage on without mercy. The final, title track "A Dying Wish" provides a great finale that covers everyone and everything under a massive layer of cold, leaving the world behind in nothing but ice and snow.