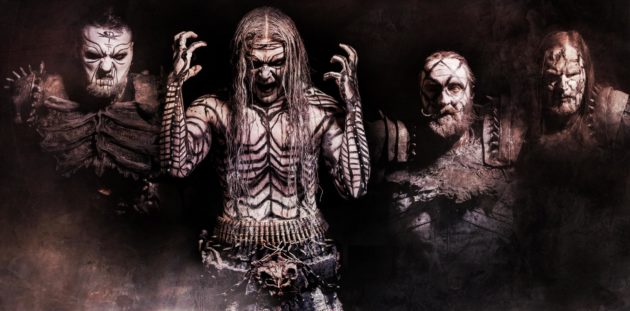 THY ANTICHRIST is an existentialist black metal band showcasing extreme elements that's been making tidal waves in the underground metal community since 1998 and has been building an important fan base around the world.
In 2016, these US based Black Metallers found a home with the reputable Extreme Management Group, as well as joined the roster of well-known booking agency, Continental Concerts. With a stout history and commanding presence, THY ANTICHRIST  has tremendous potential for further growth going with the recent worldwide signing with Napalm Records! Napalm Records is more than proud to welcome such a hardworking, ambitious and promising band to the roster and to unveil first album details of the bands Napalm Records debut "Wrath Of The Beast"!
The band comments on the new album: "We read Aleister Crowley's wicked spell to awake an ancient evil pharaoh from the ashes of time, to condemn this modern world of chaos by the cursed hands of man. We invoke the Wrath of the Beast, the eclipsing star that rises from the east!"

Just when you thought you had seen and heard everything, THY ANTICHRIST  has arisen. Find album artwork, full track listing, album teaser and available formats below.
"Wrath Of The Beast" track listing:
Desolation
Metal to the Bone
The Great Beast
A World Burnt to Ashes
No Place Like Hell
Nightmares
Crown of Lies
Skeletons of Disgrace
Walking Through the Soul
The Last Breath – Instrumental Outro
"Wrath Of The Beast" will be available as:
1 CD Jewel Case
1LP Gatefold
Digital Album