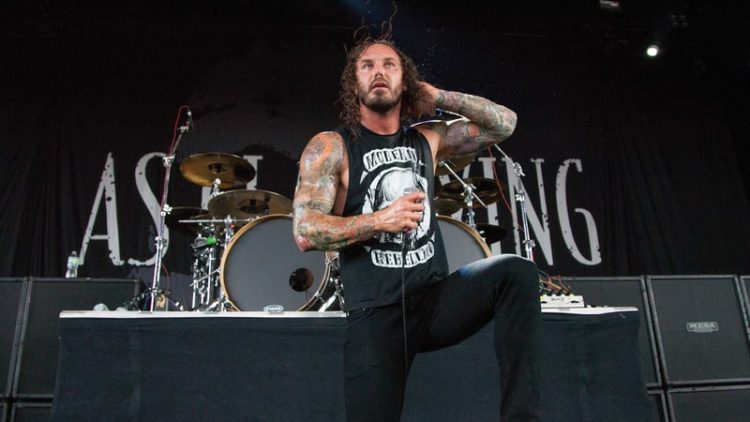 AS I LAY DYING singer Tim Lambesis has been sued by a woman who claims she suffered second-degree burns when he sprayed a flammable liquid into a fire pit at his parents' house at the end of last year, City News Service reports.
The incident allegedly occurred on December 12, 2020 when Vivienne Barcena was standing near the fire pit and Lambesis squirted an accelerant into it, causing flames to "explode out" and up her arm, back and mid-section.
Lambesis's parents were also named as defendants in the lawsuit, which as filed last week in a San Diego Superior Court.
Lambesis himself sustained burns to 25 percent of his body in the incident, which he first revealed in social media post on December 16, 2020. Lambesis revealed he was pouring gas into a bonfire, and the top slipped off, resulting in gas getting over his clothes and 25% of his body being burned.
AS I LAY DYING's latest album, Shaped by Fire, was released in September 2019, on Nuclear Blast. It is the band's first album in seven years after the band went on hiatus in 2014 when Tim Lambesis was incarcerated and sentenced to six years in prison for soliciting the murder of his estranged wife.