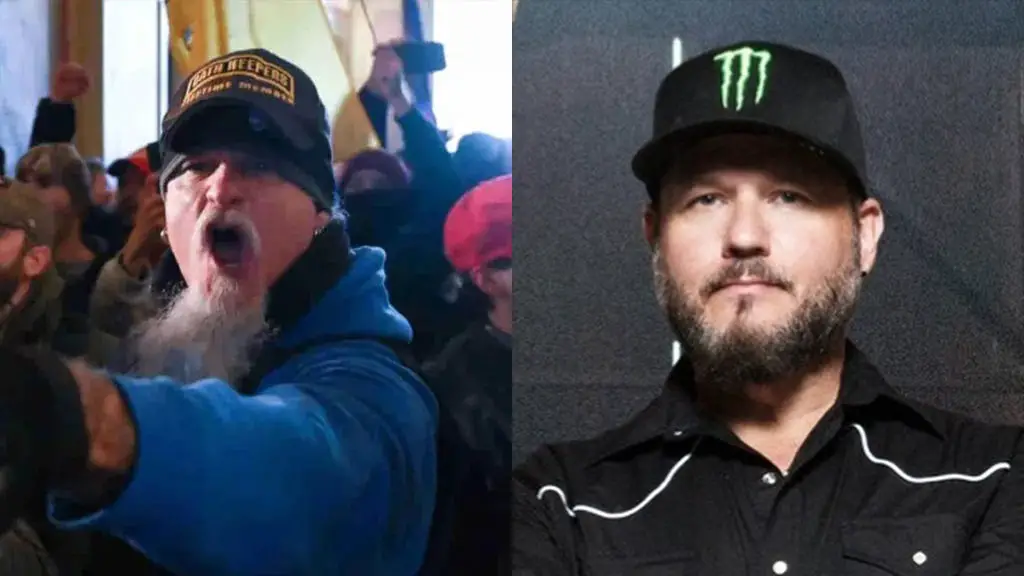 In a new interview with "The Loaded Radio Podcast," former ICED EARTH singer Tim "Ripper" Owens said that Jon Schaffer will "pay for a long time" for his role in the January 6 riot at the U.S. Capitol.
"I really lost contact [with him]. I didn't leave on good terms. We weren't friends when I left," Owens said. "I never burn bridges, but the way he fired me, the way he let me go, we never were on good terms.
"We never talked politics when I was in the band. I know when I was in ICED EARTH, I was a Democrat and he was a Republican at that time. And we never talked politics. He never talked politics — ever, ever — did he. But I just noticed when I did leave and seeing things that people talked about, I could see that something had changed with him from when I was in the band. But we never talked about things.
"I didn't know what was going on with him and his personal life and his political stuff, so I didn't follow him too much because we didn't run in the same circles," he continued. Listen, he messed up. In my opinion, you mess up… He'll be paying for it for a long time. But I'm certain for Jon, I'm certain there's still a lot of people out there buying his records, so he's probably still paying the bills."
Owens previously said about Schaffer's involvement in riot at the US Capitol during an interview with "Tulsa Music Stream," saying:
"I've stayed clear of it, because for me… I got kicked out of the band about 15 years ago, and we've seen each other maybe twice [since then]. It was a bad falling out; it wasn't a good circumstance. People keep saying what do I say, what am I thinking… Well, I haven't reached out to him in 15 years. And he fired me a week before Christmas.
"I'm not saying I hate the guy or anything like that. But it wasn't a good circumstance. So it's not like we had a relationship and I even really know him," he continued. "He definitely wasn't the same person that I even knew then. I mean, his political stance and beliefs were different than it was when I was around him. Not that it wasn't kooky back then. But he was different.
"Listen, he made a mistake. He's gonna regret it for the rest of his life. And I have my own life. I haven't dealt with him for 15 years, I don't really have to now."