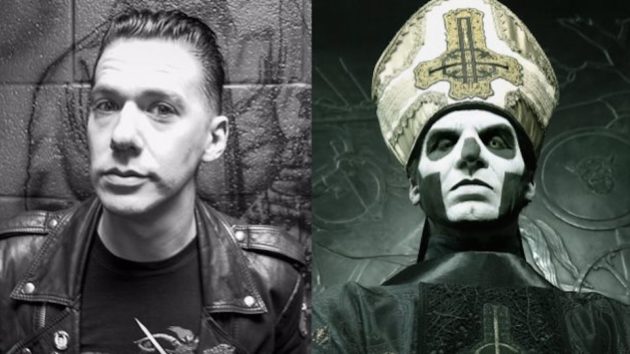 GHOST mastermind Tobias Forge talked about his identity being officially made public during the lawsuit with his former bandmates, telling Billboard: "I've always tried to point out that there is a great difference between being anonymous and being unmasked, and I still will put a lot of effort into preserving the latter.
"The thing that I tried to achieve originally and what I've been trying to maintain is the sense of theater rather than a classic kind of rock "n' roll [presentation]. My idea is – Ghost is basically a theater show that you could come and see, like Hamilton, and you don't have to worry too much about the real stories.
"I guess I've become a little bit more of a normal rock artist, but now it's my job to do my darndest to preserve the aesthetic and the theatrical qualities, and I'm going to do my absolute best to do that."
He added about how the whole thing impacted the new Ghost album "Prequelle": "I had a personal situation that urgently told me to salvage the situation and reclaim what is mine and also justify that it was mine to begin with. This was a record about survival through trauma. The end result is positive, but it's about taking a very negative situation and forging it into something great that you can learn from.
"It's just growing pains, and all of this shit has been the result of things going well, not the opposite. You have to be glad with what you have and cherish that. That's what I'm doing as we move forward.
"My mission has always been to take it further and forward. That's still highest on my priority list."
Tobias also talked about the band's current lineup and live setup, saying: "We have a bigger band now in terms of personnel, so it's way more live now. Before we were doing a little bit of the modern trickery, with backing tracks and stuff to make the whole sound a certain way. Now we're taking that away so we're a little more like a Springsteen or Guns N' Roses sort of band with backup singers and everything. It feels great. It's gonna be the best version yet – but there's still a lot to come after that."