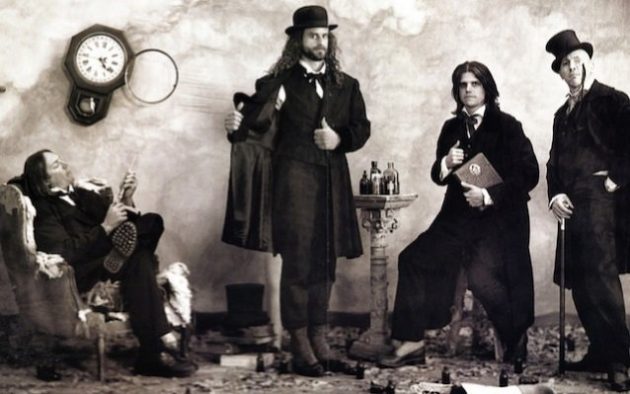 TOOL has updated their Facebook cover image consisting of the band's logo with the addition of the Roman numerals for 2019.
Some fans have taken the image to confirm that TOOL will put its long-awaited new studio album out this year, although no announcement regarding an official release date has yet been made.
On March 7th, the group shared a photo of guitarist Adam Jones, bassist Justin Chancellor and drummer Danny Carey alongside the new TOOL album's producer, Joe Barresi, and mastering engineer Bob Ludwig, who previously mastered TOOL's most recent disc, 2006's "10,000 Days".
The picture was taken at Gateway Mastering Studios in Portland, Maine. The mastering process is usually the last step, after recording and mixing, before an album gets pressed, released and distributed.
METALLICA guitarist Kirk Hammett recently said that Jones told him that the band is currently working on cover artwork for upcoming album.
"Well, I talked to Adam Jones quite a bit, you know, and the last thing I knew, he was dealing with artwork, so that's great. If they're finishing the artwork, it must be close."