Heavy metal is something that has a place in the hearts of many people across the world. With their good nature and pleasant demeanor, it might be surprising that the aggressive thrash of metal would appeal to people from Canada. However, it's actually a hotbed for some of the most musically impressive and hardest-riffing bands on the planet. We've looked at what we feel are the top 10 metal bands that hail from Canada.
10. Rush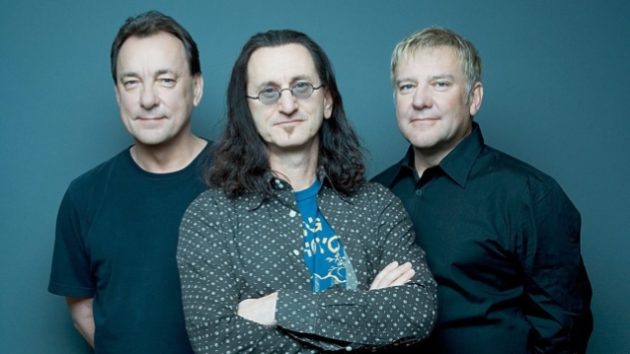 Look, we get it. Rush aren't really a metal band. They err more on the side of prog, and they perhaps appeal more to people who would use math to work out the best statistical chance of winning at a live casino rather than people who head bang their way through a gig. However, it would be insane to ignore their influence on the Canadian metal scene.
Just listen to Bastille Day for the undoubted metal and punk influences from what Rush has put out there. If it wasn't for Rush, you wouldn't have this list, and that gives them a spot holding up all of the other bands.
9. Fozzy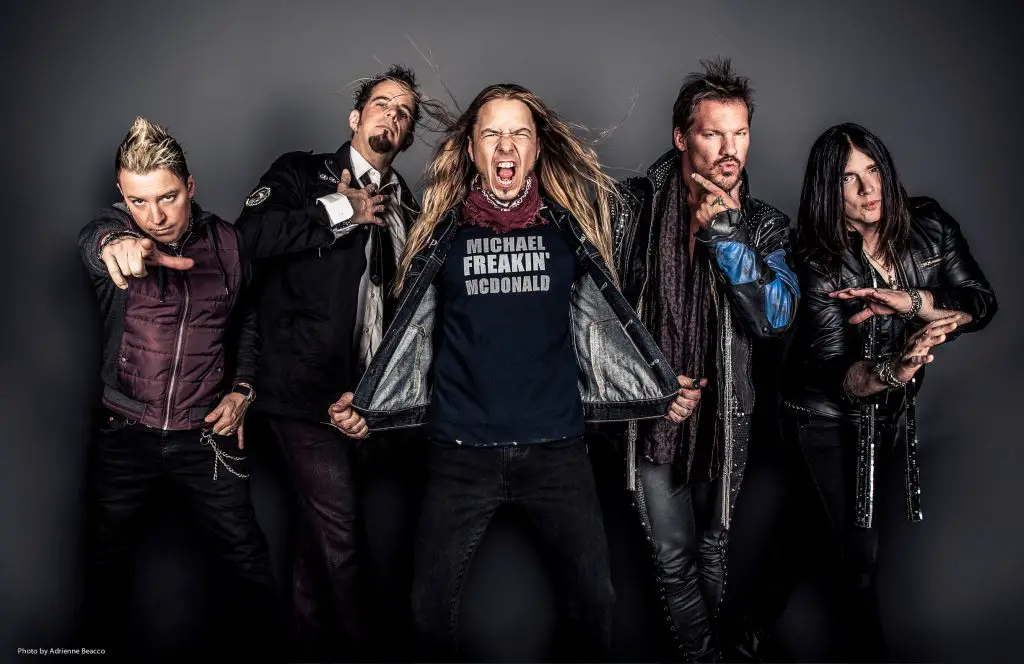 Chris Jericho's voice might not be the best, and he can be a bit corny at times, but Fozzy are popular and have some really great tunes. You only have to hear the fans sing out 'Judas' as Jericho makes his way to the wrestling ring to know that Fozzy are more than capable of putting out some great material. The Jericho link means that a lot of people underrate them, which is really unfair.
8. 3 Inches of Blood
3 Inches of Blood are a band that wear their influences on their sleeve. When listening to them, you could easily be fooled into thinking that they're a new Iron Maiden track with some added modern influences. They really are that good. If you like classic heavy metal with a NWOBHM feel, then 3 Inches of Blood are definitely the band for you.
7. Kittie
What is there to say about Kittie that hasn't already been said? They're a band that have hit back at critics time and time again. They have been unfairly tarred as a gimmick band, with people focusing on their gender rather than their tracks. Time and time again, Kittie have hit back against this label, with quality albums jam-packed with heavy songs. If you like your metal with raspy, growling vocals and melodic solos, then Kittie is where it's at.
6. Razor
Razor were born of the early-80s love of thrash metal. Formed in 1983, Razor have had a lot of comparisons to Slayer over the years, but this is perhaps not quite accurate. While they're undoubtedly a solid and tight thrash band, their riffs and song writing are much more reminiscent of Anthrax. 'Sucker for Punishment' is definitely a song that feels like an Anthrax track, for example. Razor are a band that have consistently flown under the radar. It's most likely due to the focus on thrash metal in the 80s mainly being on the US Big 4. For anyone who loves classic thrash, Razor will definitely provide what you want.
5. Exciter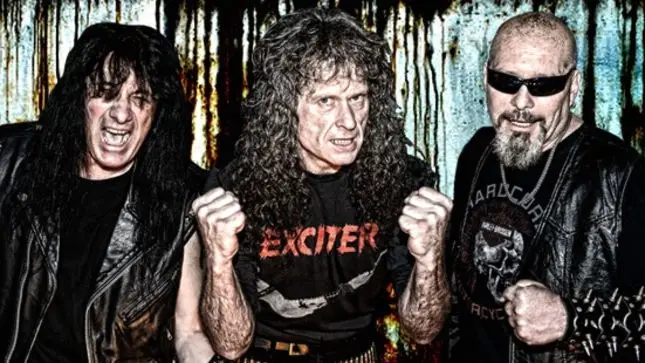 Exciter are a band that definitely have an apt name. Exciter are nothing if not exciting. They were one of the first thrash bands to emerge from Canada, coming to the fore in the very early 1980s. If you've ever listened to Judas Priest and thought, 'I really wish they were just a little bit faster', then Exciter could be the perfect band for you. They throw out precise and high-speed riffs with abandon and have some of the best thrash tunes ever to emerge from Canada.
4. Sum 41
They might have a lot of pop-punk in their portfolio and they're a little bit too tame for some people's tastes. However, this is still hugely unfair to Sum 41, who have showed a lot of musical versatility over the course of their career. As they mentioned in one of their more famous songs, Iron Maiden and Judas Priest were two of the biggest influences on them growing up, and it does show through in their music. If you think that Sum 41 don't have the metal chops to hang with the big dogs, then just listen to Chuck. Here, you'll find a band that are well in touch with their metal influences.
3. Strapping Young Lad
The brainchild of Devin Townsend, Strapping Young Lad are without a doubt one of the most interesting metal bands on this list. While they might not be for everyone, there is no denying the musicality behind the band. In fact, Townsend worked as a session musician for a number of years, counting Steve Vai among his credits. It goes without saying that his musical chops are up there with anyone in the industry. SYL have a great industrial sound that rivals Fear Factory for heavy riffs and thumping drums.
2. Alexisonfire
Alexisonfire sometimes get a bit of backlash for their commercial success, especially due to the post-hardcore position they hold. However, it's undeniable that they are one of the best Canadian metal bands ever. They have some of the best songs to ever come out of Canada, and are without a doubt essential listening for all fans of metal. The combination of melody and heaviness was something that influenced countless others, and can be heard in bands such as Cancer Bats and 36 Crazyfists.
1. Annihilator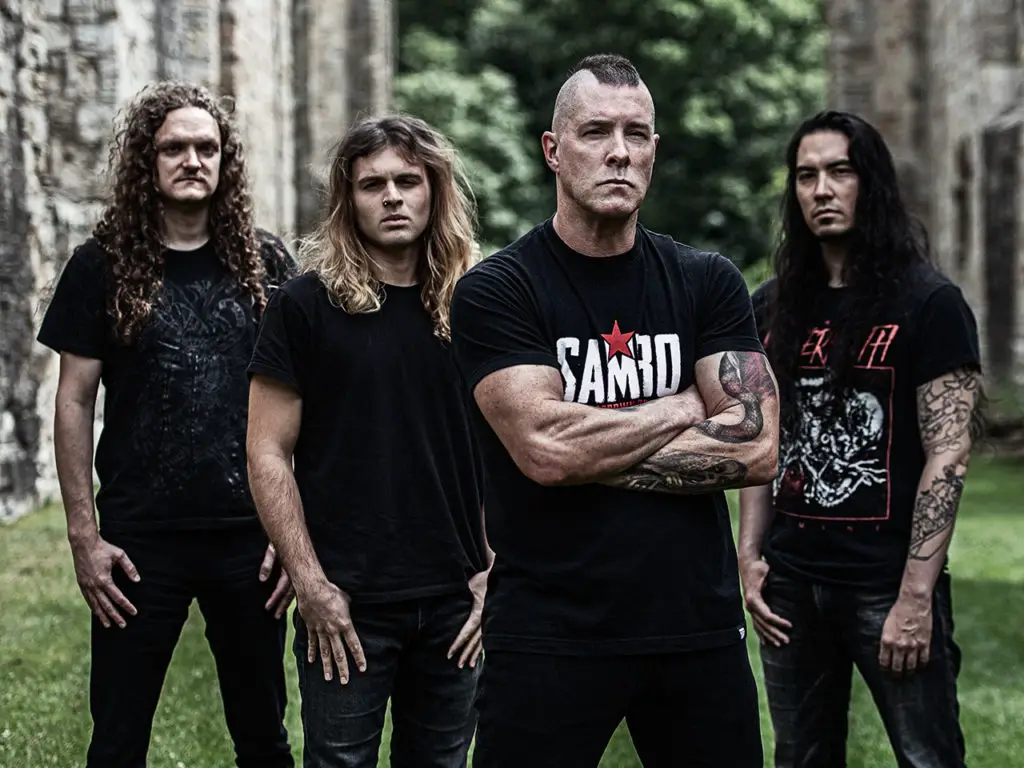 Annihilator have been around for almost 40 years at this point. They might not be as commercially successful as some of the other bands on this list, but their longevity and the sheer strength of their discography make them the best metal band to come out of Canada. With a classic thrash-metal sound, Annihilator are able to compete with the US Big 4 in terms of output. In fact, Annihilator could be argued to have a more solid and consistent body of work than any of Slayer, Anthrax, Metallica and Megadeth at this point. They might not have the acclaim, but the albums speak for themselves.