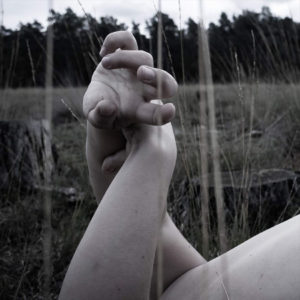 Metal music has the incredible ability to surprise and to amuse with its uncountable qualities and also because of its flaws. I dare to say that Metal's flaws are sometimes more adorable than its qualities. Because Metal is, you know, Metal. To fans some of the flaws are more important than the qualities. That's why, as I always say, the contradictions of Metal are the things that atract me the most in Metal music. Let's take, for instance, the subject of this review Treurwilg with "An End to Rumination" is full of them. From where I'm standing they are the things that sparkle the most atraction to this album. No other genre in music can do what Metal do to its fans.
In the first place, the beginning of "The Fragility of Mankind" is at the same time delicate and powerful. There are bands which have this special ability of writing in a song title everything they really mean with the song with few words. To sum up "The Fragility of Mankind" is one of them with its delicate structure that in a sudden is broken by a thunderous voice which gives the right dose of contradiction and a striking effect. The fan will soon notice that the guitars in "An End to Rumination" have two completely different jobs; one of them is to embellish with astoning and well-put phrases the song, and the other it's to give a striking effect that counterpose to the voice. Vocals are not only to recite – recite? I'd rather say vociferate – the lyrics, they also give more power and agression to the album. Metal is not for the weak or for the wimp.
To label "An End to Rumination" is kind of easy. It is a Doom Metal effort. The thing is that this album has many influences that affect the general outcome giving it an ethereal aura. Doom may change to Gothic in "I" with touches of Black and Death Metal. Reviewers try hard to get a pure sample of a genre or subgenre, but we all know how hard it is to do so. I'd say it's almost impossible. In fact, those influences are the ones which make "An End to Rumination" an album to reach larger audiences – not in the bad sense. I have no doubt that it's an effort that may please all Extreme Metal fans.
P.S. – By the waym what an interesting and creative cover art.
Treurwilg "An End to Rumination" will be self-released on February 21st.
Track Listing:
The Fragility Of Mankind
In Ruin And Misery
Myosotis
I
Shallow Pools of Grief
Watch "Shallow Pools of Grief" official video here: