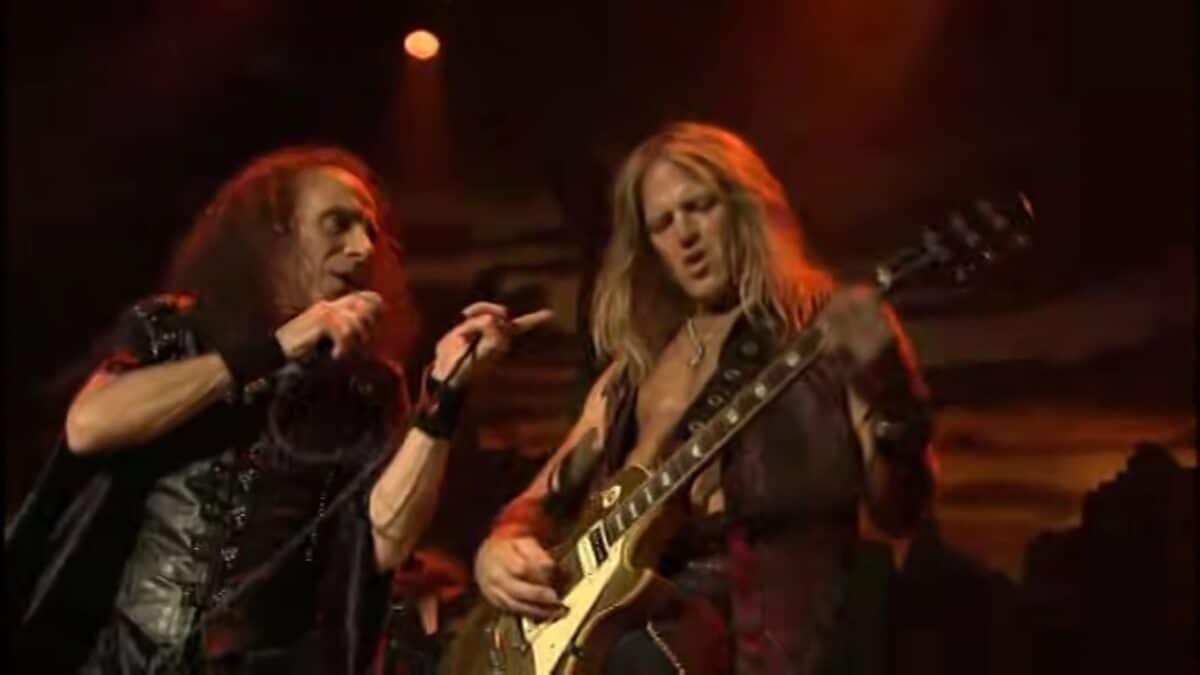 An unreleased Ronnie James Dio track, which guitarist Doug Aldrich collaborated on with the iconic heavy metal vocalist prior to his passing in 2010, will feature in an upcoming Dio compilation of rare and unreleased recordings.
The song in question was penned during the creation process for DIO's Magica II, a follow-up to the 2000 album Magica that remained incomplete due to Ronnie's death in 2010. Another Magica II song called "Electra" was included in the 2012 release The Very Best of Dio Vol 2.
During a recent conversation with Tucson-based radio channel KFMA Rock 102.1, Wendy Dio, the late Ronnie's wife and longtime manager, discussed the forthcoming compilation, saying: "I'm working on — which won't be out until next year — but I'm working on an album of things that Ronnie… either unreleased stuff or things that people haven't really heard lately, things that were kind of obscure. So I'm working on putting that together. And we do have an unreleased track that Doug Aldrich was working [on] with Ronnie just before he passed away. And that song will be on there."
In a 2017 interview with Roppongi Rocks, Aldrich, who served as DIO's guitarist between 2002 and 2006, discussed his unpublished collaborative work with the ex-RAINBOW and BLACK SABBATH vocalist.
"I have a demo of Ronnie, an unreleased song nobody's ever heard," he said at the time. "I offered it to Wendy and, I don't know, maybe she forgot about it, but I said 'I have this song. It's really haunting.' It was during [the] time he wrote 'Electra.' I just played on it. We were kind of bouncing around some of his ideas and working on some of them. Before we did 'Electra,' he had this other one that he said, 'Can you put a solo on this?' and he gave me the track. I had put a solo on it and then, when I brought it to his house, he goes, 'No, no, no. I've got this new idea called 'Electra'.' We didn't even listen to it.
"I don't even think he ever heard the solo because we were so focused on trying to get one song done to promote the tour that we were gonna do. I was still a member of WHITESNAKE [at the time], but I said to him, 'If you work it out with David [Coverdale, WHITESNAKE frontman], I would love to go out on the road with you.' Because he had asked me to go. He worked it out and then he got sick. But there is this one track that is haunting, because the lyrics are… And he doubled his voice, it's just really trippy. At some point, it will have to come out. I got it. I got the mix. I actually have the recording session, which has got Ronnie playing bass, Ronnie playing rhythm guitar and vocals. And then a drum machine. One day."