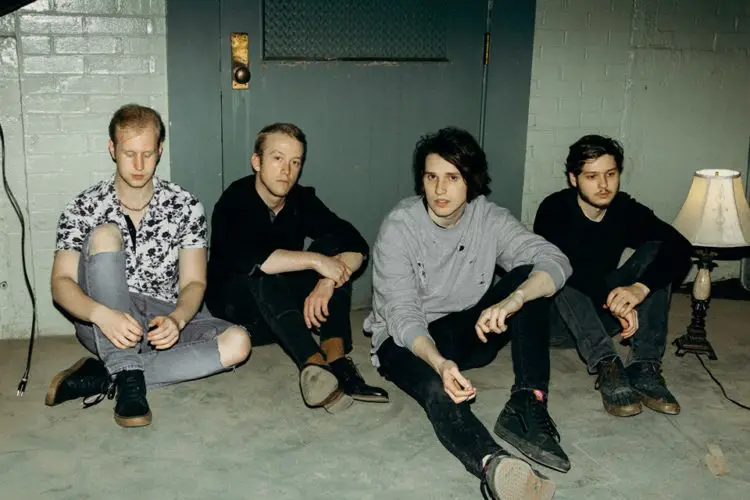 Nothing Above is now released on all platforms as the anticipated first record from Nashville alt-rock outfit, US IN MOTION. The record has been teased over the last few months, and slowly unveiled through the three captivating visuals. 
US IN MOTION has been playing and writing music together since 2016, but it was the recording process with veteran producer Josh Schroeder (Dayseeker, King 810, Like Moths to Flames, The Plot In You, and countless other influential records) which helped them solidify their sound and brand. They present songs that satisfy your nostalgia for music, drawing influence from My Chemical Romance and The Used, while looking to the future of active and alternative rock alongside bands like Pvris and Bring Me The Horizon.  
On the powerful context of the record, vocalist Grant Bastin says, "Nothing Above consists of narratives that have directly impacted my life. Each song tells its own story through the emotions of guilt, hopelessness, loss, and revenge.
"Nothing Above is about the complete apathy that I feel in my life from these emotions. It has bled into every part of me, affecting how I view the world, higher powers, and life itself. On the record, these feelings are paralleled with ghosts. We don't physically see them, but we feel them living among us, haunting and weighing on us emotionally and spiritually. Enough to control every aspect of our lives.  
"In short, there is nothing above, there is nothing below, no angels and no demons. There is only the ghosts that we have put into this world and are responsible for coping with. "
Nothing Above track listing:
The Witch

In The Mourning

Luminary

Romantics

As Above, So Below
You can get the album at this location.