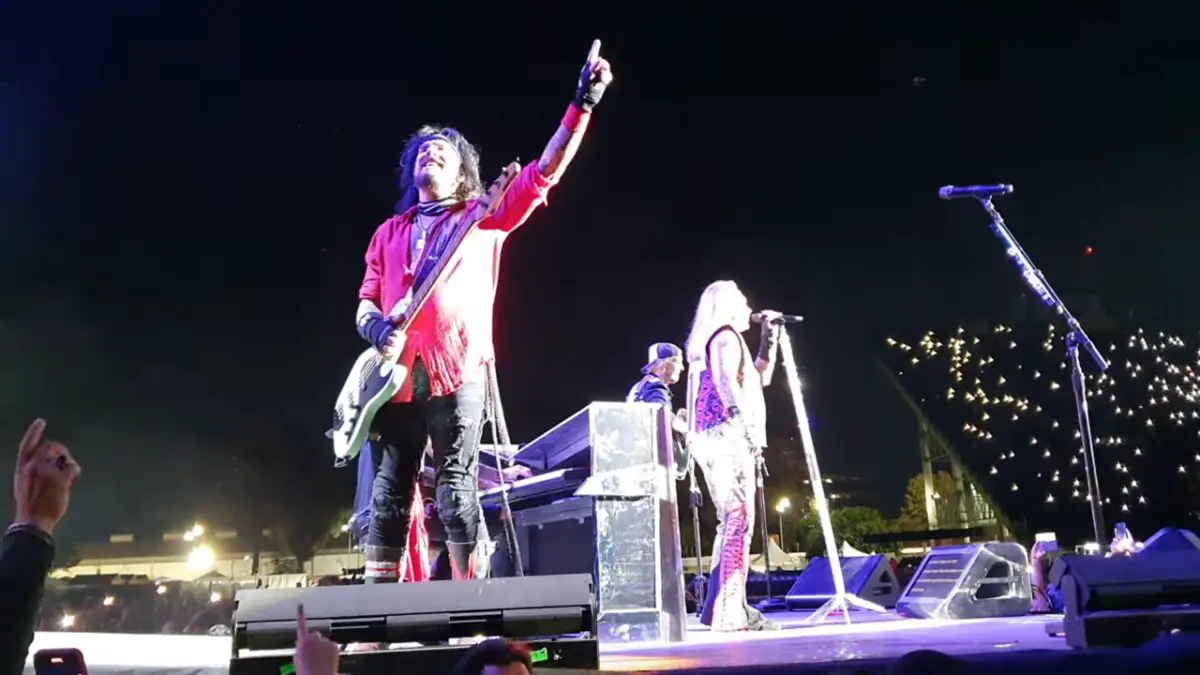 MÖTLEY CRÜE, the iconic rock band that has been in the music industry for over four decades, may be facing a career-ending crisis following a recent lawsuit involving their guitarist Mick Mars.
Mars also claimed that despite his inability to tour, he had not given up any rights as a one-quarter shareholder in the band's many companies. He alleged that he was the only member of the quartet playing live through 100% of the 36 shows on the 2022 stadium tour. Mars also stated that Nikki Sixx didn't play a single note live, and that Vince Neil and Tommy Lee were sometimes seen or heard by audience members away from mics or instruments when their parts were going on.
More footage has recently emerged that shows MÖTLEY CRÜE using pre-recorded tracks during their live shows. This revelation has left many fans disappointed and questioning the authenticity of the band's live performances.
While the use of pre-recorded tracks is not uncommon in the music industry, it is generally frowned upon when it comes to live performances. Fans attend concerts to see their favorite artists perform live, and the use of pre-recorded tracks can leave them feeling cheated and let down. It also raises questions about the skill and talent of the musicians themselves. Video footage can be seen below.