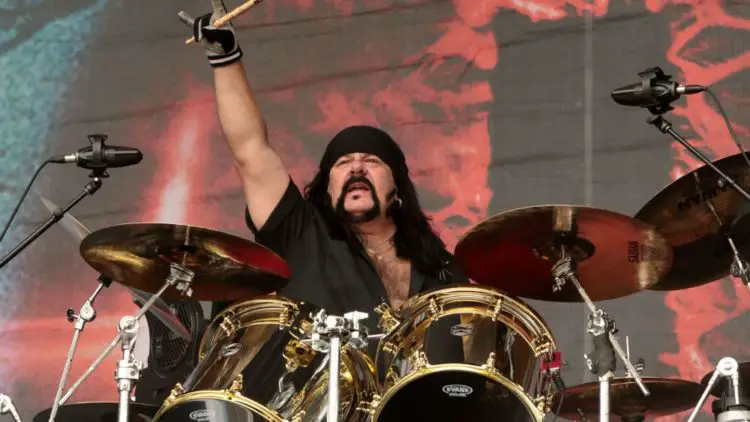 An official merchandise store for late PANTERA and HELLYEAH drummer Vinnie Paul Abbott has been launched at www.vinniepaulshop.com.
Statement from official Vinnie Paul's Facebook page reads: "We are excited to announced the launch of Vinnie Paul's official online store. Vinnie personally started this process during the summer of 2017. We just wish he could have been here to see it come to fruition."
Vinnie Paul died on June 22 of dilated cardiomyopathy, an enlarged heart, as well as severe coronary artery disease. His death was the result of chronic weakening of the heart muscle — basically meaning his heart couldn't pump blood as well as a healthy heart.