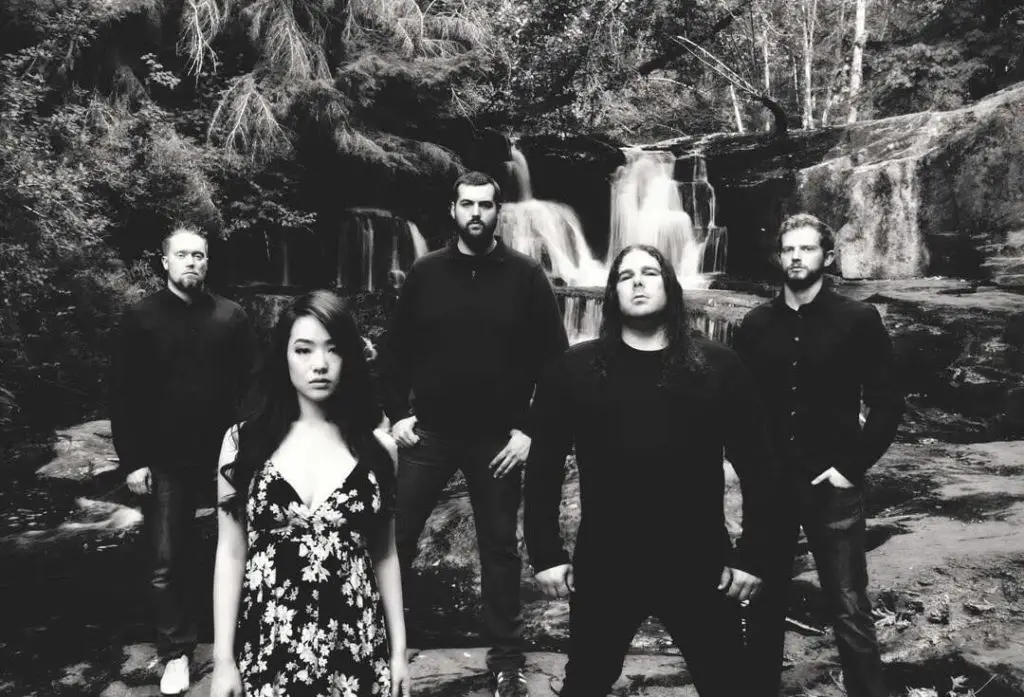 The up-and-coming Portland quintet VINTERSEA – whose crushing progressive metal draws heavy inspiration from the darkened skies of their native Pacific Northwest – has unveiled a second new track from their forthcoming sophomore album (and M-Theory Audio debut), Illuminated. Take a listen to "Befallen" – a riveting mix of prog, black, death and post-metal – below.
"While the title track from Illuminated showcases our progressive and melodic side, "Befallen" anchors the back half of the album with desolate atmospherics, cavernous blackened screams, oppressive blast beats, and devastating guitar riffs," explains guitarist Riley Nix. "Even amid a sea of hopelessness, the song is meant to express resolute will and iron determination in the face of impossible odds."
Illuminated will be released on Sept. 27 on CD, digital and limited-edition blue/white vinyl. Pre-orders are available at band's Bandcamp and M-Theory Audio store. The cover artwork (see below) was designed by Xenoyr of Australia's NE OBLIVISCARIS (a group with whom VINTERSEA has performed). The album was engineered and mixed by Gabe Johnston (IDLE HANDS) and mastered by Troy Glessner (Devin Townsend, INTERVALS).
VINTERSEA first made waves via their self-released 2017 debut, The Gravity Of Fall. Recorded by Justin Phelps (THE MARS VOLTA, Joe Satriani) and mixed by Evan Sammons (LAST CHANCE TO REASON), the album was hailed by No Clean Singing as "dynamic and genre-bending," while Invisible Oranges praised the band for mixing a "Scandinavian flavor with a distinctly Pacific sound reminiscent of AGALLOCH and other more progressive moods."