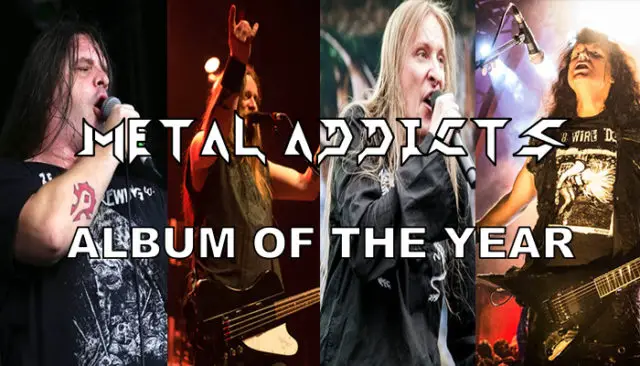 Yet another year has come and gone for the realm of metal music, and this year has been one that was no less than f*cking bonkers! We've been blessed with new albums from legendary acts from Cannibal Corpse to Suffocation to Exhumed to The Obsessed. And then the underground has been incredibly kind with new treats from the likes of Bell Witch and Tchornobog.
Truly, 2017 has been a flagship year for metal and one that will not be forgotten soon by any metalhead. And as with all years, this one must come to an end, which brings us to the communal tradition of gathering together our favorite albums and ranking them for all to learn of, hear, and (of course) judge. Like past years, we here at Metal Addicts present to you our favorite albums that we've heard throughout the year and we let those of you vote for what you find to be the best of the best.
Note: We sadly can't heard every piece of metal there is to hear. Some of us still haven't heard Ne Obliviscaris or Entrails. It's a sad reality, but one we must live with. We apologize if one of your favorites isn't listed here.
In order to vote, simply go down to the list provided below, which I'm sure you skipped right past all this jargon to read, and vote for the album that you found to be the best out of what we've given. Much like previous years, you can vote for your favorite album once per hour to guarantee that you can represent your favorite pick as much as you want, and after some time to allows plenty of votes to come in we'll announce The Metal Addicts' Top Albums of 2017! So much like we've said before and what we'll likely keep saying, here's to metal and another fantastic year for all that is heavy!
POLL CLOSED, RESULTS COMING SOON