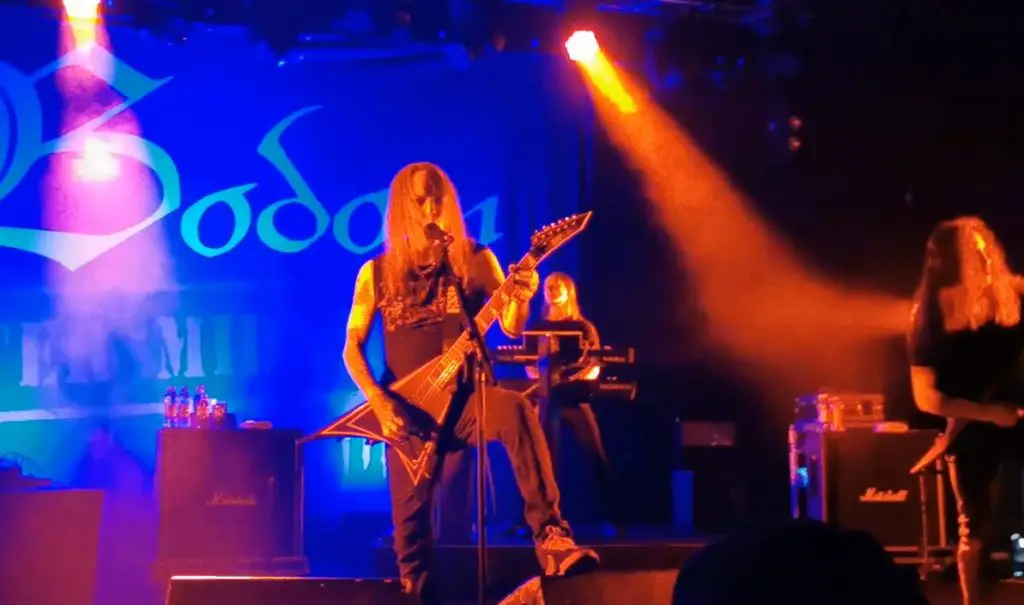 BODOM AFTER MIDNIGHT, the band launched by former CHILDREN OF BODOM frontman, Alexi Laiho, have made its live debut Friday night (October 23) at Rytmikorjaamo in Seinäjoki, Finland. Fan-filmed video footage of the concert can be seen below.
Joining Alexi in the group are guitarist Daniel Freyberg (ex-CHILDREN OF BODOM), drummer Waltteri Väyrynen (PARADISE LOST), bassist Mitja Toivonen (ex-SANTA CRUZ) and touring keyboardist Lauri Salomaa.
In the previous interview with Kaaos TV (translated from Finnish), Alexi said that he will be performing CHILDREN OF BODOM songs with his new band.
"We will be playing CHILDREN OF BODOM songs as that is what most of the audience want to hear. Those songs are written by me anyway, so I don't see any reason why not to play them. There will be so-called 'basic' songs, but there are also plans to play one or two songs live which CHILDREN OF BODOM has never played so far and some songs which we haven't played live in ages, so the setlist will be a good mix. We try to play as diverse setlist as possible on each show."
"I am really looking forward getting up on this stage with this band," Alexi continued. "For me playing live is so big part of my life. Even though there hasn't been that many months from the last show, it still feels like ages, and I miss playing. If I don't get to play any shows soon, I will go to some bar and play a blues show. [Laughs]"