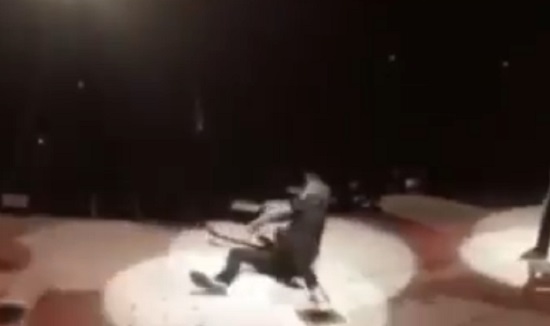 METALLICA drummer Lars Ulrich has shared video footage of guitarist Kirk Hammett taking a tumble during the band's September 11 concert in Sioux Falls, South Dakota. In the short Instagram clip, which can be seen below, Ulrich can be seen mocking Hammett by pretending to also fall on stage.
Lars captioned the video: "Careful in Sioux FALLS (geddit!?)… #wanna #metinsiouxfalls @kirkhammett @robtrujillo"
METALLICA will commemorate the 30th anniversary of the release of its breakthrough fourth album "…And Justice For All" with the announcement of its definitive reissue to be released on November 2 via the band's own Blackened Recordings.