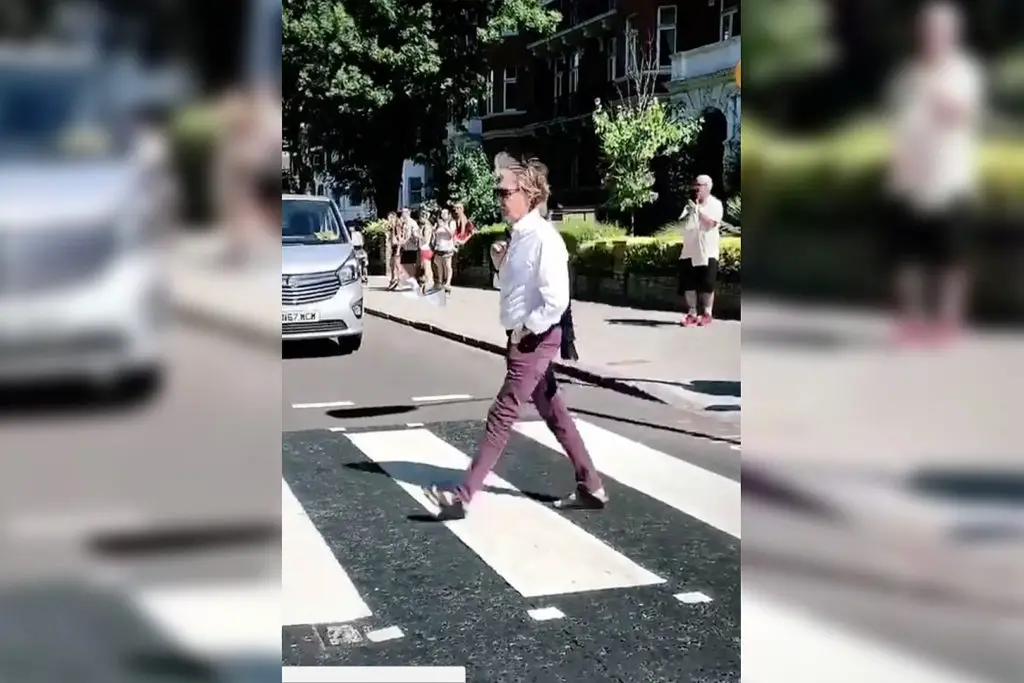 Ahead of the 49th anniversary of the release of Abbey Road, the Beatles legend Paul McCartney, 76,  and his daughter Mary, 48, recreated its album cover in front of crowds of fans in London on Monday.
He was on his way to the Abbey Road Studios for a surprise performance in support of his upcoming solo album, Egypt Station, which is due out on Sept. 7. You can watch the video below.
Abbey Road sold four million copies in its first two months of release. In the UK, the album debuted at number 1, where it remained for 11 weeks before being displaced for one week by the ROLLING STONES' Let It Bleed. The following week (which was Christmas), Abbey Road returned to the top for another six weeks (completing a total of 17 weeks) before being replaced by Led Zeppelin II. In all it spent 81 weeks on the UK albums chart.
Reaction overseas was similar. In the US, the album spent 12 weeks at number one on the Billboard Top LPs chart. It was the National Association of Recording Merchandisers(NARM) best-selling album of 1969 and was number four on Billboard magazine's top LPs of 1970 year-end chart. Abbey Road was certified 12× platinum by the RIAA in 2001. In Japan, it was one of the longest-charting albums to date, remaining in the top 100 for 298 weeks during the 1970s.