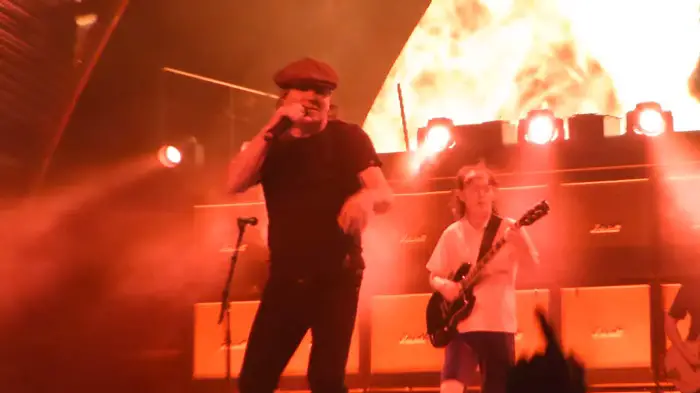 Below you can watch entire fan-filmed video footage of AC/DC's concert at Toyota Center in Houston, Texas, which was held on February 26.
The setlist was as follows:
01. Rock Or Bust
02. Shoot To Thrill
03. Hell Ain't A Bad Place To Be
04. Back In Black
05. Got Some Rock & Roll Thunder
06. Dirty Deeds Done Dirt Cheap
07. Thunderstruck
08. High Voltage
09. Rock 'N' Roll Train
10. Hells Bells
11. Given The Dog A Bone
12. Sin City
13. You Shook Me All Night Long
14. Shot Down In Flames
15. Have A Drink On Me
16. T.N.T.
17. Whole Lotta Rosie
18. Let There Be Rock (with Angus Young guitar solo)
Encore:
19. Highway To Hell
20. For Those About To Rock (We Salute You)
AC/DC's latest album, Rock or Bust, peaked at #1 in 12 countries, including Australia, Canada, Germany and Sweden. It reached the top 5 in a further 12 countries, including New Zealand, the United Kingdom, the United States and Italy.