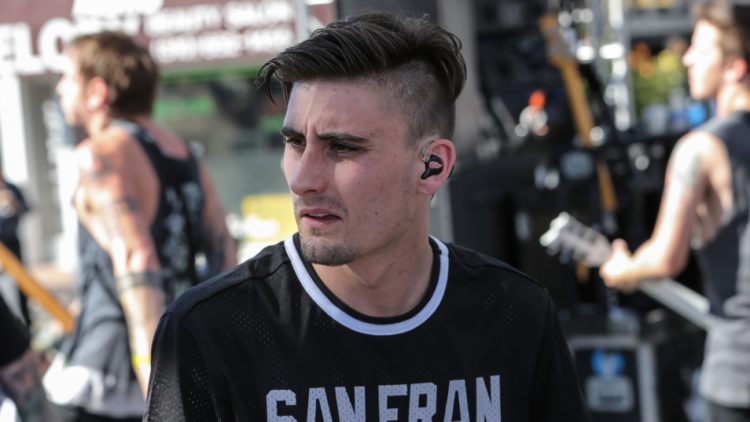 Kyle Pavone, vocalist for the Michigan metalcore act WE CAME AS ROMANS, died as a result of drug abuse, TMZ reports.
The surviving members of WE CAME AS ROMANS confirmed the report, saying in a statement that "we lost our son, our brother, our best friend, and bandmate to an accidental overdose."
The Oakland County Medical Examiner's Office in Michigan has told TMZ that a toxicology report will take up to eight weeks to complete.
Pavone's bandmates are urging those affected by drug addiction to seek out professional assistance in helping them overcome this medical disorder.
"The opposite of addiction is connection," they write. "If you are feeling disconnected or lost, there is help.
"Please take action, whether that is talking to your families or friends, meeting with a counselor, or joining a support group.
"If you are a friend or family member of someone who is struggling, do not be silent!
"If you are an artist in need of support through your struggle, we have created the The Kyle Pavone Foundation in Kyle's honor, to help.
"We look forward to celebrating Kyle's life again at a public event in early October at the Fillmore in Detroit.
"Please join us to continue to support KylePavoneFoundation.org."