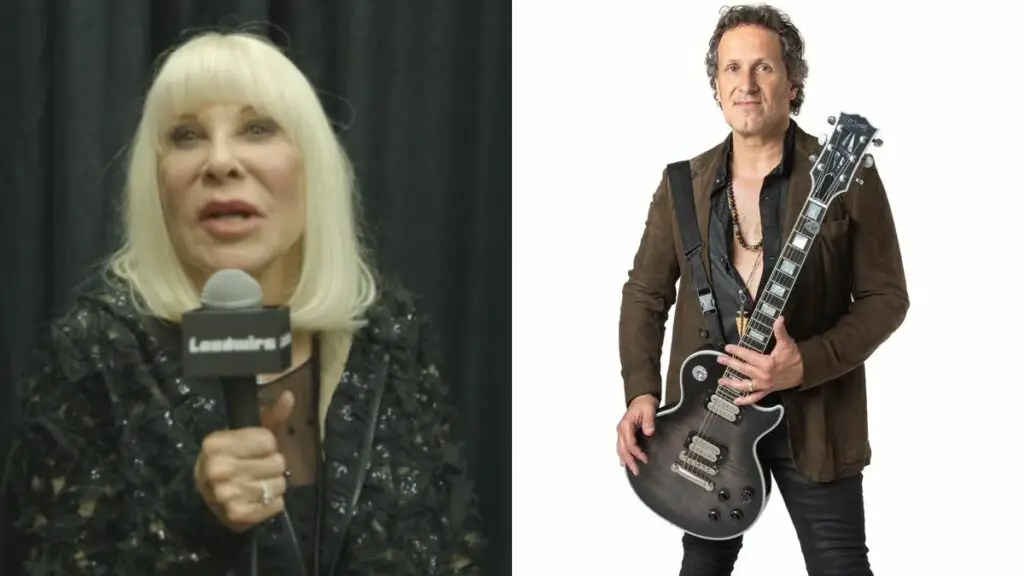 Wendy Dio, who married Ronnie James Dio's in 1974 and managed his career until his death, discussed Vivian Campbell's departure from DIO in a new interview with SiriusXM's "Trunk Nation With Eddie Trunk."
Ronnie James Dio, Vivian, drummer Vinny Appice and bassist Jimmy Bain collaborated on the first three DIO albums — 1983's Holy Diver, 1984's The Last In Line and 1985's Sacred Heart — before Campbell left to join WHITESNAKE in 1987. Vivian later publicly took issue with Ronnie's need for total control of the band, claiming that finances played a major part in the bad blood that preceded his exit.
Wendy now said: "It wasn't just that [Vivian] wanted more money; he wasn't giving Ronnie any… Ronnie played off with the guitar player. He wasn't bringing anything to the table, as Ronnie said. Also, he was wanting to push the band more commercial, which Ronnie had fought all of the way along, with songs like 'Mystery.' Ronnie did not want to do things like that; he did not want to be poppy. And he was again being led by Vivian, along with the rest of the band, to be more commercial. And that was not what Ronnie wanted to do, and it wasn't what he was gonna do."
In a 2019 interview with Metal Rules, Campbell was asked if there is a chance that he could be involved in any DIO tribute shows.
"I don't know. I mean, Ronnie is dead, and Ronnie's legacy is controlled by Wendy Dio," he responded. "It was Wendy Dio that convinced Ronnie that the original [DIO] band didn't matter. Ronnie knew better. That's kind of where my problem with Ronnie was because I know that he knew how good the original DIO band was, and he allowed himself to be coerced by his estranged wife, who is his manager.
"She never saw the value in DIO, the band. She always just thought it was about Ronnie, and it didn't matter who played drums or guitar or bass. I tend to think differently, and I know that Ronnie thought differently."