For the rock and roll fanatics, you may believe that all rock gods lead a crazy lifestyle behind the scenes. While some may indulge in late night partying, alcohol, and drugs, you'll be amazed how many stars take things easy when not on the stage. If the burning question on your mind is how your favorite rock giants unwind in between gigs, here are some of the hobbies they enjoy, some of which may surprise you.
Maynard James Keenan (Winemaking)
Mostly known as the primary lyricist and singer of rock band Tool, Maynard James Keenan's passion away from performing is winemaking. In fact, the musician once revealed he had a stack of over 6,000 bottles of the stuff at his home. Keenan owns the Caduceus Cellars winery in Arizona, where you can expect to shell out $70 on a 2015 bottle of Nagual del Marzo. As well as collecting a Grammy award for his music, Keenan also picked up the accolade of making the best wine in Arizona.
Steve Harris (Football)
Steve Harris is known for being the bassist in Iron Maiden. However, away from selling millions of albums and hitting the biggest stages in the world, Harris loves to indulge in one of the most popular sports in the world – football. The star supports West Ham United and has the club's badge proudly displayed on his bass. Before Harris formed Iron Maiden and dominated the heavy metal scene, he was even on West Ham United's books.
If you share the same love of football, BetMGM Colorado allows you to bet on all your favorite sports. As reviewed by Bonusfinder, you can bet on the top leagues in the US, as well as foreign sports like cricket and Formula 1.
Steve Albini (Poker)
While you may know Steve Albini as the front man of Shellac, the star describes himself as a 'mediocre' poker player. Away from the rock and roll glamor, Albini picked up an impressive $105,629 prize at the 2018 World Series of Poker. When the band is on tour, the star regularly googles the words 'casino' and 'poker' to find if there are poker games nearby.
Serena Cherry (Rollercoasters)
Many of us enjoy nothing more than heading to a nearby theme park for a day out on the rides. When you're next at a Six Flags Park, you could end up bumping into none other than Serena Cherry. This vocalist and guitarist for Svalbard is a self-confessed 'theme park nerd' who enjoys taking to the rides in her spare time. Cherry even has a tattoo of the Saw ride at Thorpe Park, which is etched into her right arm. If you're part of the rollercoaster enthusiast community, you can read all about Cherry's adrenaline-filled experiences online.
James Hetfield (Beekeeping)
James Hetfield is known in the rock world for fronting Metallica, but the star has many pursuits away from the stage that you may not know about. This includes building tables, collecting huge custom cars, and even hunting wild animals. However, Hetfield has taken a shine to beekeeping too. While the rock god may have a taste for honey, there are a surprising number of health benefits Hetfield gains from beekeeping. It's been said that the act of beekeeping can help those with mental health problems, such as anxiety, depression, and stress.
Floor Jansen (Horse Riding)
Floor Jansen is mostly known as the vocalist for Nightwish, but away from scoring top 10 albums across the world, the Dutch singer enjoys getting on the saddle and going horse riding. Jansen has loved horses from an early age and took up riding lessons in her youth. There are all sorts of reasons to take up horse riding yourself too. Not only will you get plenty of exercise, but you can also build your core strength, burn calories, and be out in the fresh air. Jansen's love for horse riding goes one step further too; she has started an approach called natural horsemanship. This involves a more communicative approach with the horses, instead of pulling and kicking.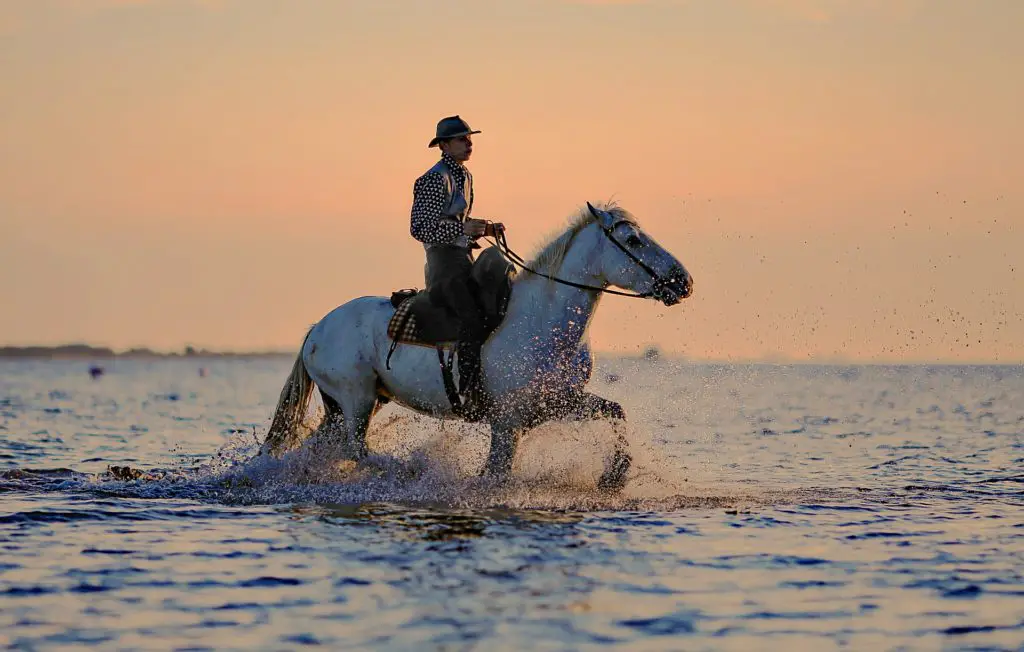 Matt Skiba (Surfing)
If you're lucky enough to live by the ocean, a spot of surfing may be on the cards. Should you hit a California beach, you may end up bumping into Alkaline Trio and Blink-182 front man Matt Skiba. The star can regularly be found hitting the waves and doing awesome barrels. Not only does Skiba enjoy surfing, but Pearl Jam rockstar Eddie Vedder also shares the same passion. If you're after a sport that's a great exercise for your body and a whole load of fun, we are certain that once you go for your first surf, you'll never look back.
While you may initially think all the rock giants spend their free time sinking shots and doing the most erratic of activities, the hobbies above show that our beloved gods are just like us away from the stage and camera lens.