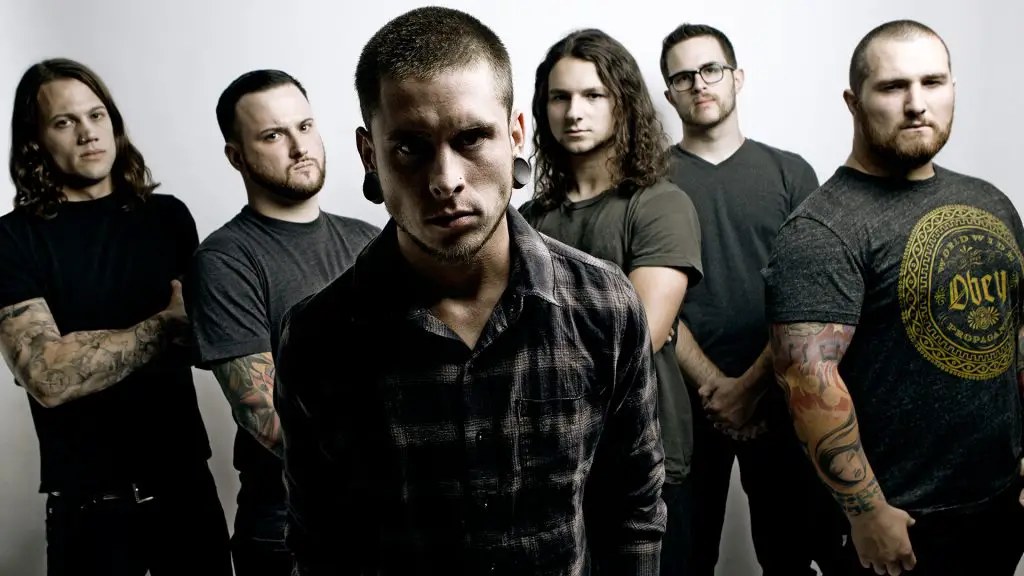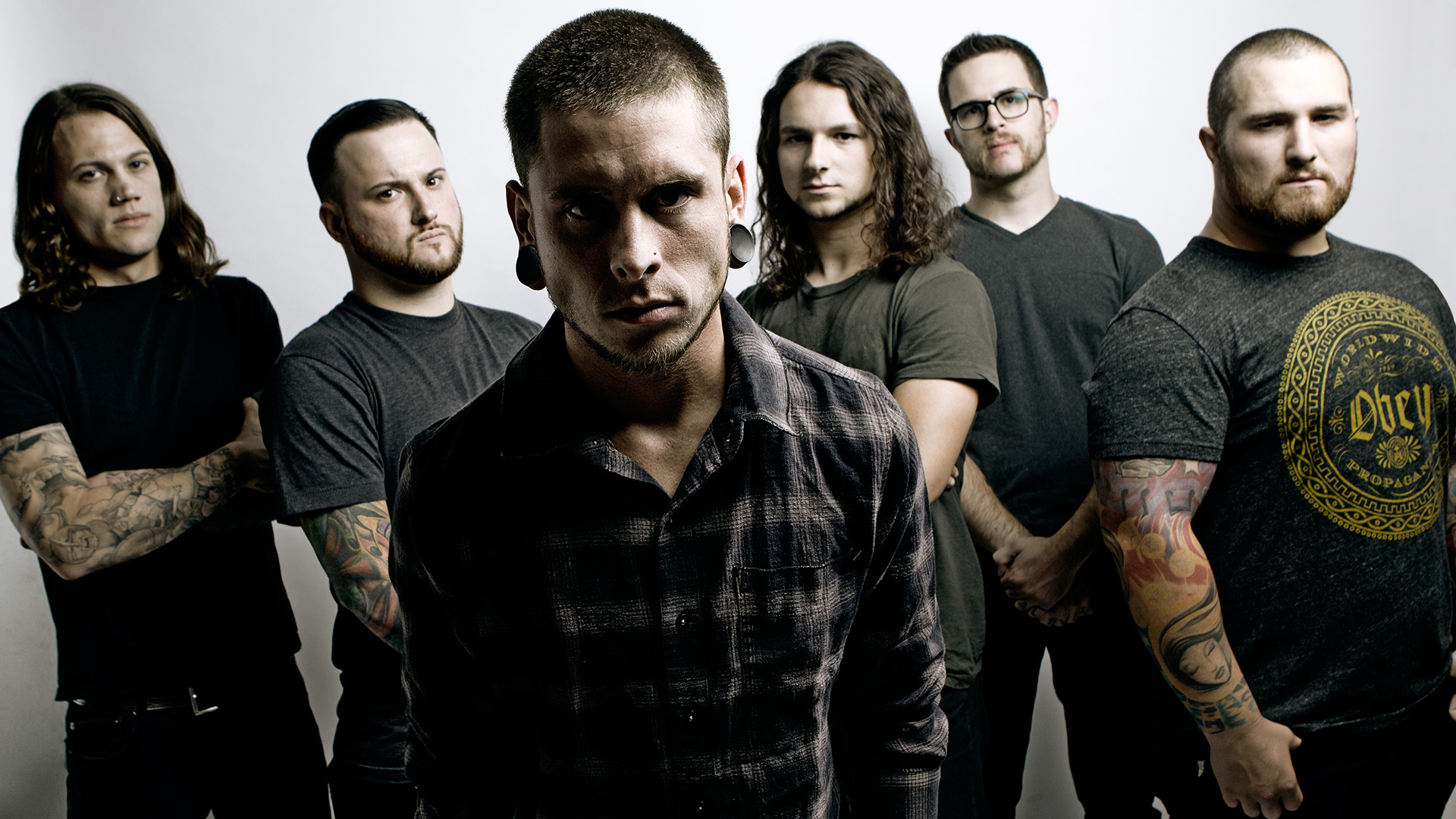 WHITECHAPEL are ready to fly over to Europe to kickstart the IMPERICON NEVER SAY DIE! TOUR 2016 where the band will headline a plus 3-week run through 13 countries.
Just one week away until the first show it's the perfect time to premiere a brand new video. Check out the intense clip for "Bring Me Home" below.
Singer Phil Bozeman comments: "This video means more to me than any video we've ever done. It portrays my struggle through dealing with my dad's death at the age of 10. The shots of me show me at my darkest moments. Suicidal thoughts, suicide note and feeling alone. The atmosphere of the room we shot this is nailed exactly how I was feeling at the time. Dark, depressed and suicidal. The shots of the man and young boy portray my bond I had with my dad and how devastated I was when he left. They are presented to be in a dream like state of me remembering him. The last shot is from my dad and mom's actual gravesite. It's really awesome to have that authenticity to the video. The final scene is showing that I came out of it alive but no matter what, I will push forward and not give up."
Do not miss WHITECHAPEL on the IMPERICON NEVER SAY DIE! TOUR 2016, the band is massively looking forward to this trip! "We are excited to return to Europe shortly with our new record and headline Never Say Die! 2016. We love Impericon and the Never Say Die! Tour so we've been looking forward to this since it was offered to us. The line up is solid and heavy so don't miss this tour!" says Alex Wade from WHITECHAPEL!
IMPERICON NEVER SAY DIE! TOUR 2016
WHITECHAPEL
+ THY ART IS MURDER
+ CARNIFEX
+ OBEY THE BRAVE
+ FALLUJAH
+ MAKE THEM SUFFER
+ POLAR
03/11/16 DE – Wiesbaden @ Schlachthof
04/11/16 DE – Hamburg @ Markthalle
05/11/16 BE – Antwerp @ Trix
06/11/16 UK – London @ The Electric Ballroom
07/11/16 UK – Manchester @ Club Academy
08/11/16 UK – Glasgow @ Garage
09/11/16 UK – Bristol @ Marble Factory
10/11/16 NL – Haarlem @ Patronaat
11/11/16 DE – Berlin @ SO36
12/11/16 PL – Wroclaw @ Albi
13/11/16 CZ – Prague @ Futurum
14/11/16 SK – Bratislava @ Majestic Music Club
15/11/16 AT – Wien @ Arena
16/11/16 IT – Milan @ Circolo Magnolia
17/11/16 DE – München @ Backstage
18/11/16 CH – Pratteln @ Z7
19/11/16 FR – Lyon @ CCO
20/11/16 ES – Barcelona @ Razzmatazz
21/11/16 ES – Madrid @ Caracol
22/11/16 FR – Toulouse @ Metronum
23/11/16 FR – Paris @ Trabendo
24/11/16 LU – Luxembourg @ de Atellier
25/11/16 DE – Köln @ Essigfabrik
26/11/16 DE – Leipzig @ Felsenkeller
WHITECHAPEL released their sixth full-length, "Mark of the Blade" worldwide via Metal Blade Records on June, 24th. The album entered official album charts in the USA (#15), Germany (#16), Canada (#22), Austria (#36) and Switzerland (#64).
[vimeo 187989114 w=640 h=360]