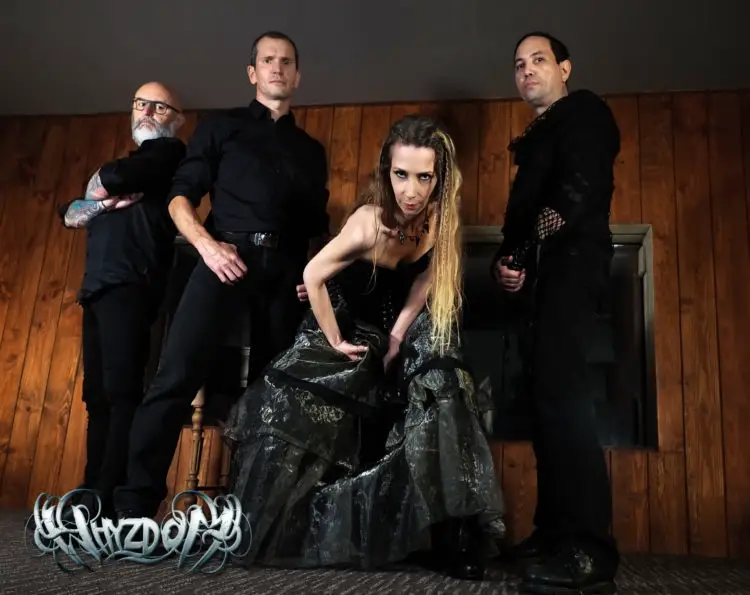 Building upon their strong symphonic roots and signature sound which combines both blazing riffs and powerful classical orchestra and choir, Whyzdom take us on a new bombastic road with more up-tempo songs, a more direct approach and catchy melodies instantly sticking in your head.
Marie Mac Leod voice has reached further levels of deepness and lyrical brilliance, showcasing incredible mezzo-soprano lines as well as her natural rock voice that fans crave for, surrounded by epic cinematic choral work.
'Of Wonders and Wars' is a journey through millennia, from ancient past to distant future, showing both the brightest and the darkest sides of humanity. A new breathtaking chapter to Whyzdom body of work that leaves no rest for the faint hearted – the travel through Time and History is awaiting you.
Marie Mac Leod – vocals
Régis Morin – guitar
Vynce Leff – bass, orchestration
Nicolas Chaumeaux – drums
Read our review here.