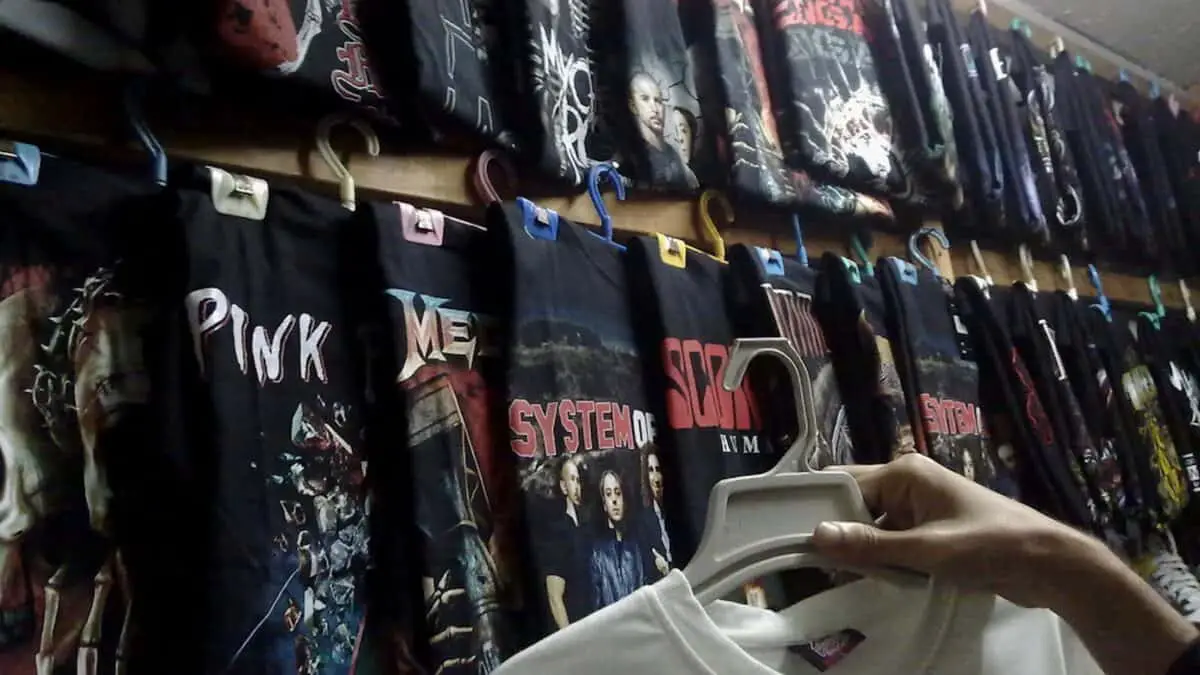 Johanna Donnelly, 48 of Norwich was convicted and sentenced to five months in prison or forced to pay £140,000 back after she pleaded guilty for selling bootleg band T-shirts.
The investigation by Newport council uncovered 20 counts of trademark infringement as well as fraudulent trading conducted by her.
WalesOnline reported that between June 19, 2017, and July 2, 2018 the local council purchased a variety of shirts marketed by various sales platforms as "official merchandise" for well-known bands such as LED ZEPPELIN, THE ROLLING STONES and FOO FIGHTERS. After receiving these items they were sent to an expert brand consultant who determined them to be fake products with no consent from their owners or trademarks. Furthermore it was declared that the quality of these counterfeit goods was extremely low.
At Cardiff Crown Court, Donnelly of Parr Road in Norwich was handed a six-month prison sentence suspended for 12 months and ordered to carry out 150 hours of unpaid work alongside a 10-day rehabilitation activity requirement.
At her Proceeds of Crime Act hearing, Donnelly was accused of making £250,000 from illegal sales. The court found that the recoverable assets amounted to £141,655 which Judge David Wynn Morgan ordered her to pay within three months or face a jail sentence of five months.