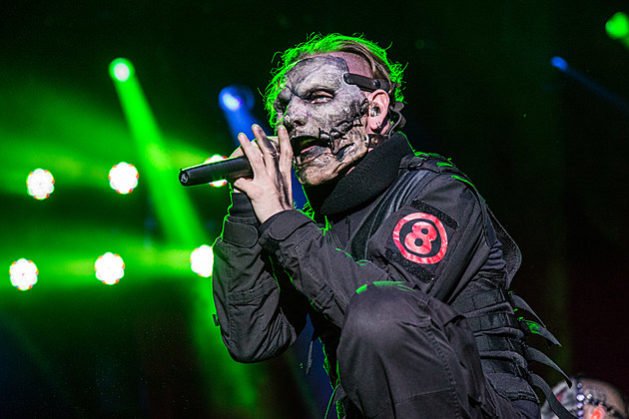 Hans-Jürgen Topf, the world's top specialist for tour laundry, says that SLIPKNOT had some of the grossest garments he ever washed.
Topf's revelation was included in The New York Times profile of the founder of Rock 'N' Roll Laundry, a German service that provides fresh laundry for touring artists across the globe. Since founding the company in 1982, Topf has been tasked with providing fresh clothes for the likes of Beyoncé, U2, Elton John and Madonna.
The New York Times reports SLIPKNOT's coveralls in question were "sprayed with beer, cream and fake blood, and left in garbage bags for three days" before Topf was asked to clean up the mess.
Topf said that washing artists' clothing involves high stakes, revealing that he once accidentally shrunk a pair of gold pants belonging to David Hasselhoff and "ruined" a $3,000 vest belonging to Janet Jackson.
But Topf, who claims to spend three to four hours a day simply on ironing, says he love his job.
Topf says he used to find drugs in rock stars' pockets all the time, but those days are gone. "These days, I'm more likely to find an herbal tea bag," he said.